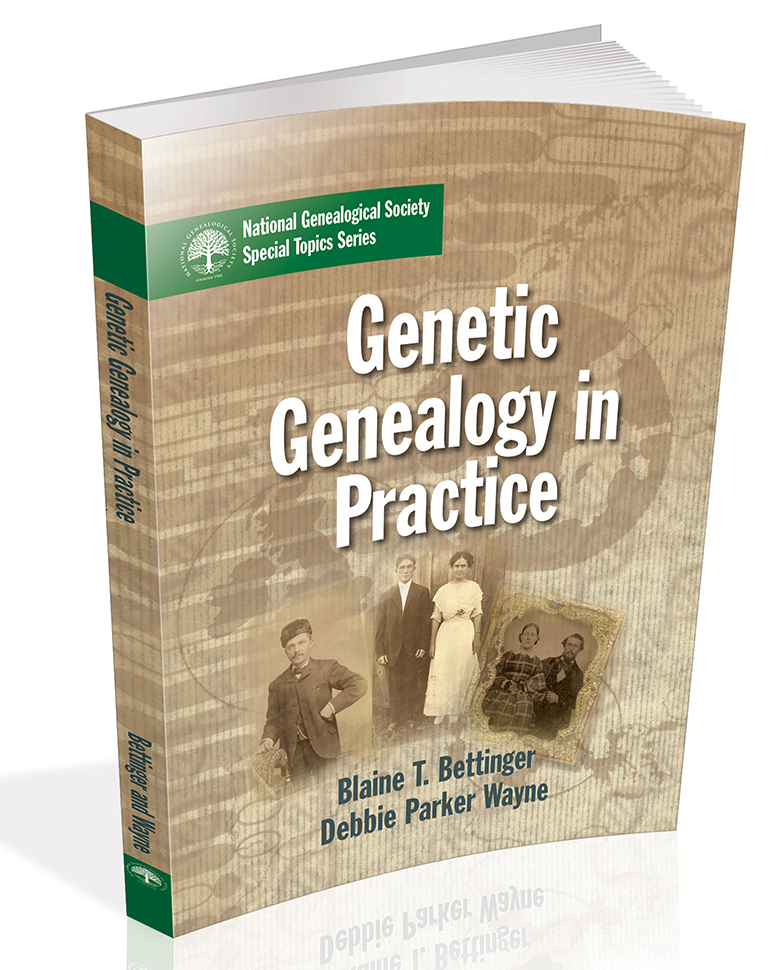 EDIT: See Debbie's post here: "New Book Coming Soon: Genetic Genealogy in Practice" with lots more detail!
May 3, 2016 – Genetic genealogy educators and bloggers Blaine T. Bettinger, Ph.D., JD, and Debbie Parker Wayne, CG, CGL, announce Genetic Genealogy in Practice, the newest book in the National Genealogical Society's Special Topic Series. GGP will be available for purchase in mid-summer 2016.
Genetic Genealogy in Practice is directed to genealogists of all levels, from beginner to intermediate to advanced. For the very first time, GGP offers hands-on exercises in areas of Y-DNA, mtDNA, X-DNA, atDNA, the Genealogical Proof Standard, ethics, and more. Genealogists can test their understanding and expertise in each of these subject areas via 75+ hands-on exercises, and will receive immediate feedback from an answer key that provides detailed explanations for every exercise.