Today, I saw an interesting table posted to Facebook, summarizing a genealogist's family tree. It listed a handful of generations along with the number of possible ancestors in each generation, and the individual's known ancestors for that generation.
Out of curiosity, I generated a similar table with my own data: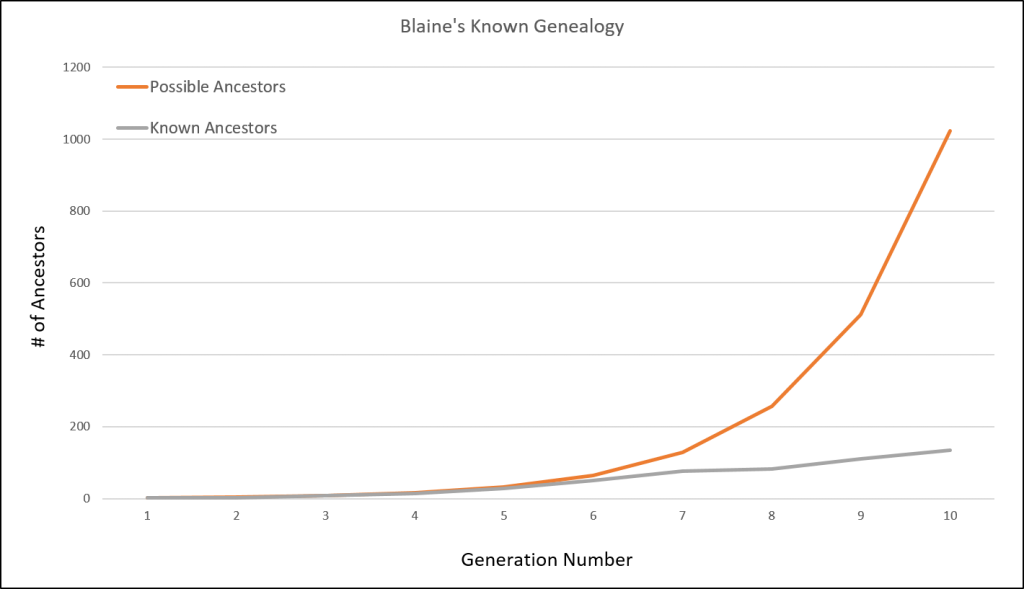 There are many interesting data points in the table. For instance, between the 7th and 8th generations, I drop from knowing 71% of all of my ancestors to knowing just 51% of my ancestors. At 10 generations, with 2046 total ancestors in all generations, I only know a quarter of them. And while I feel very confident for the first 6 or 7 generations; after that I'm much less confident with my family tree.