Five-Part Series on Visual Phasing:
In "Visual Phasing: An Example (Part I)," we identified and labeled all of the recombination points in the three siblings, Susan, Brooke, and Felix: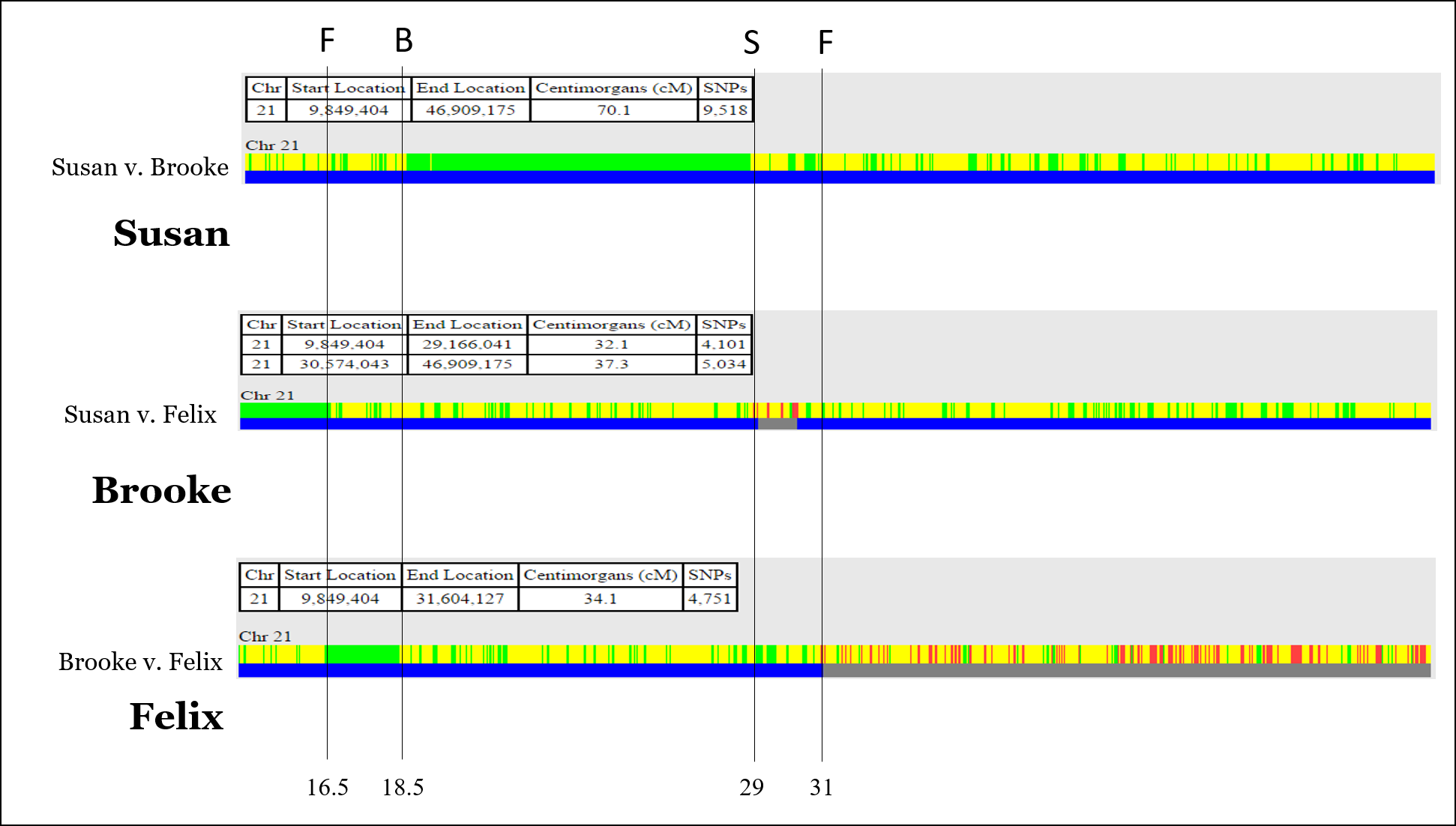 In Part 2 of the series, we'll use the identified and labeled the recombination points to assign segments of DNA to the four grandparents.
Step 3 – Fill in Chromosomes
The next step is to fill in the chromosomes using the identified recombination points. We're going to start with the fully identical region shared by Susan and Brooke, shown in the red square in the next image. We can fill into both chromosomes for Susan and Brooke (the blue and purple segments):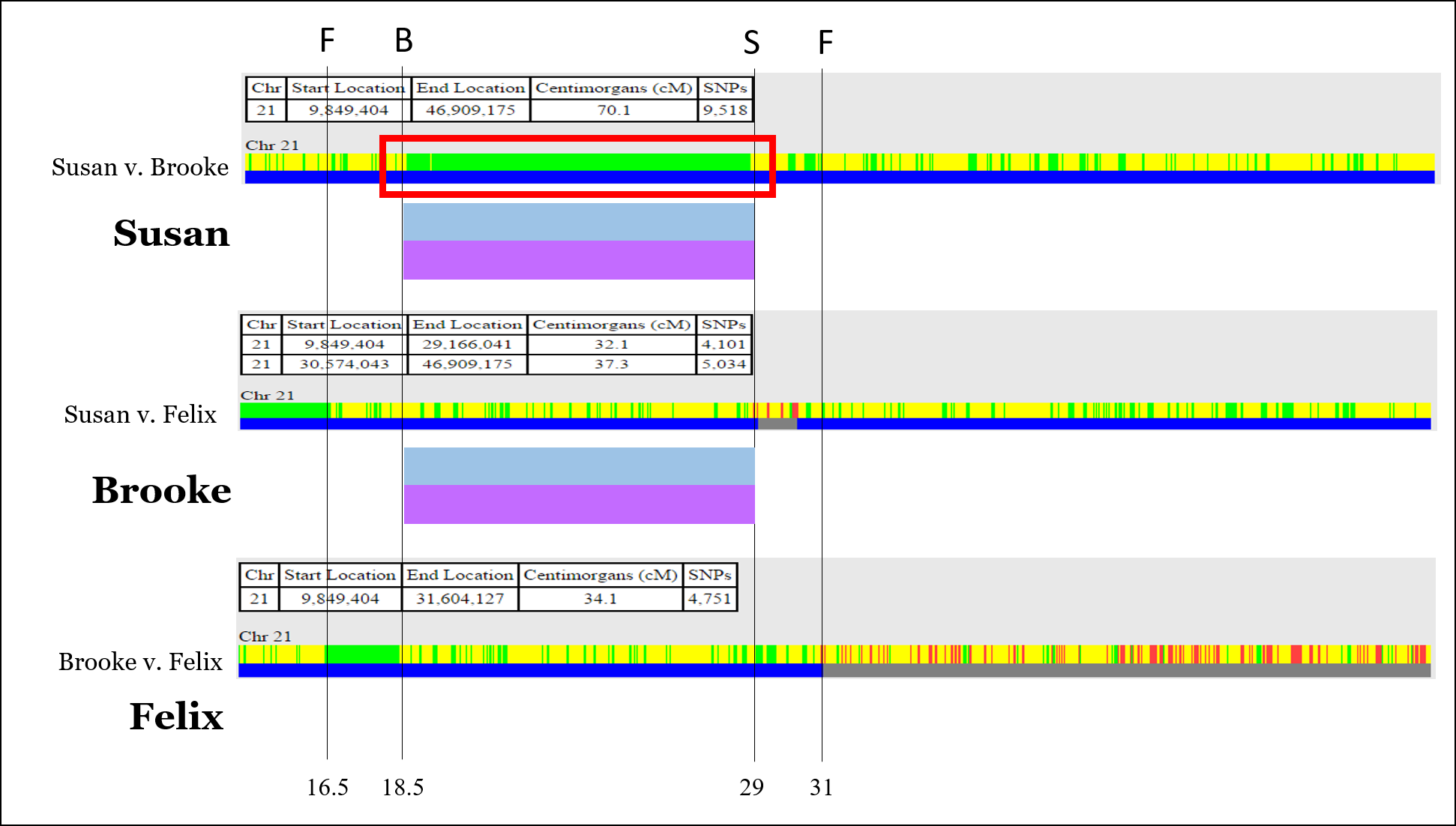 Each of the blue and purple segments is one of the following segments: (i) paternal grandfather; (ii) paternal grandmother; (iii) maternal grandfather; or (iv) maternal grandmother. We'll try to figure out which is which later.