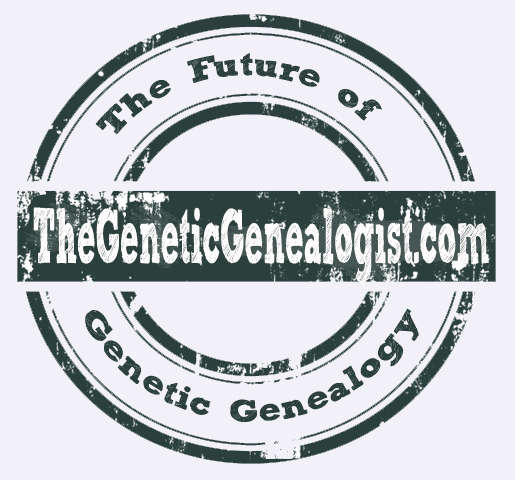 Imagine the following scenario:
You've just received an email that your DNA test results are ready, and you log into your account. The welcome screen guides you through a tutorial and presents you with several tabs to choose from.
You click the first tab which reads "Your Ancestors."  The page shares information about 35 of your ancestors from the past 300 years, identified because you have inherited some of their DNA, although you have not yet provided any genealogical information to the testing company. Each of these ancestors has their own profile page complete with dates, family members, and other information such as computer-generated images and a health report which are based on a genome reconstructed entirely from modern-day descendants.
You then click on the tab that reads "Your Reverse Family Tree," which contains a partial family tree that has been constructed by the testing company.  Based on extensive and well-documented genealogies, there is likely only one way in which the 35 identified ancestors can fit together in a tree (although other possible combinations are provided along with statistical probabilities).  There are a considerable gaps, especially on your recent immigrant grandmother's line, but the tree appears to be entirely consistent with your many years of traditional genealogical research.  Well, except for the family of John G. Rogers from the 1850's; you'd copied that off the Internet years ago and never confirmed for yourself anyway.
Next you click on "Your Cousins," which contains numerous close and distant relatives in the database.  Some of these cousins are Genetic Cousins (with whom you share DNA), and some of whom are Genealogical Cousins (with whom you share a genealogical relationship based on your generated family tree).  There are numerous 2nd and 3rd cousins matches.  There are also pending offers to join several citizen science and family research groups, including the "Descendants of Calvin Lane of Old Lyme, Connecticut" group, the "Family of German Immigrant Johann Kehl" group and the "Relatives of the American Franklin Family" group, each of which has a slightly different research goal.
Lastly, you click on "Your Memberships," which offers – among other things – a discount membership to the Daughters of the American Revolution based on your predicted descendancy from Revolutionary War veteran Jedidiah Johnson (although you don't happen to share any of Jedidiah Johnson's DNA, he's in your generated family tree with an extremely high probability (95%)).
While the scenario I described above may sound like science fiction, it's the inevitable future of genetic genealogy and is much, much closer than you might think (okay, maybe not the DAR offer!).
Next month at the American Society of Human Genetics 2013 meeting, researchers from AncestryDNA will present their work detailing the reconstruction of portions of the genomes of an 18th-century couple using detailed genealogical information and Identity-by-Descent ("IBD") DNA segments from several hundred descendants of the couple in the AncestryDNA database. In other words, researchers identified several hundred descendants of a certain couple living in the 1700s and then used the DNA shared by those descendants to recreate as much of the couples' genomes as possible.