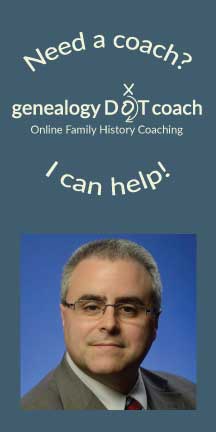 Need information or help right away? Consider scheduling a ONE-ON-ONE session with me from the comfort of your own home! A brand new service called genealogyDOTcoach offers one-on-one live sessions over the internet! See the system requirements here.
This coaching service is excellent if you are a beginner or intermediate DNA user with questions about where to get started with DNA, who to test, what test to take, or questions about the meaning of your results.
Click the banner or here for more information or to schedule a live session with me!
If you prefer to submit a question via email, please use the following form: