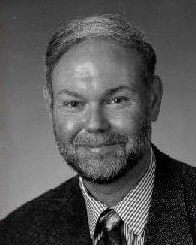 Last week the genetic genealogy community lost one of its treasured members, Leo W. Little.
Leo's passing was announced on the GENEALOGY-DNA mailing list on Sunday evening. Since then, many members of that mailing list, the ISOGG Yahoo Group, and the DNA- ANTHROGENEALOGY Yahoo Group have expressed their sympathy to Leo's family and expressed their admiration for his work and contributions to the field of genetic genealogy.
Leo was the administrator of at least two DNA Projects, including the null439 DNA Project, and the Little DNA Project. The null439 group was begun by Leo after he helped characterize the "Little SNP" in 2002, a SNP that is also called "L1" or "S26". In 2005 Leo posted an email to the GENEALOGY-DNA that explained the discovery of the SNP, which defines the R1b1b2a1c Haplogroup in the new 2008 ISOGG Y-DNA Haplogroup Tree (previously known as R1b1c9a). The L1 SNP causes the primers used by Family Tree DNA to analyze Y-STR repeats at DYS439 to fail to anneal, and thus no result is recorded for that locus (i.e., it is "null"). The result is recorded as a default 12 with a blue asterisk. Here is Leo's description from the null439 page:
"SNPs are passed down from father to son, and all males with a null439 SNP descend from a common ancestor who lived within the last 5000 years. Most null439 males with known origins have roots in England or Germany. The null439 SNP is also called "L1" or "S26". L1/S26 is carried by about a half of one percent of R1b males. All males with L1/S26 also have the SNP "S21" (also known as "U106") which defines the R1b1b2g subgroup (formerly R1b1c9)."
The null439 Project currently has at least 83 members, including myself. In June 2006 my Y-DNA analysis revealed that I have the L1 SNP and thus had no result at DYS439. When I joined the null439 project at FTDNA, Leo promptly emailed me and welcomed me to the group.
Other Contributions
But the S26 SNP and the null429 group are just a few of Leo's contributions to the field. Other work includes his incredibly useful "Eclectic Genetic Genealogy Information" page, or a number of articles at the Little DNA Project (including this one entitled "Tracing the Borders Littles through DNA Testing"). Indeed, a search of the GENEALOGY-DNA archives reveals at least 150 messages posted by Leo's email address ([email protected]), and a search of his name reveals many more messages in which he was mentioned. Leo was a consultant for the Sorenson Molecular Genealogy Foundation, a member of the following organizations: the Association of Professional Genealogists, the International Society of Genetic Genealogy, and the Austin Genealogical Society. In July 2005, Leo's work was highlighted in an article from Time magazine entitled "Can DNA Reveal Your Roots?":
"One of the less controversial aspects of genetic genealogy is its ability to help people fill in gaps in their family tree. Leo Little, a retired engineer in Austin, Texas, had used historical records to trace his lineage back to his great-great-grandfather Thomas Little, who was born in Alabama in 1816. Then, he says, "I hit a brick wall. I knew my Littles were from the South, but there were a lot of Littles from the South, and it was impossible to sort out." After he took a DNA test from Family Tree DNA, he began leading one of the company's 1,900 surname projects, in this case checking test results on Littles. As a result, he has identified three distant cousins. By pooling their family records, the cousins have been able to trace their roots all the way back to 1680."
Since Leo's passing was so unexpected, the family is still dealing with the shock. On Monday, Terry Barton posted to the ISOGG Yahoo Group that the family had been contacted, and that Mrs. Little had requested that there be "no phone calls, no emails, no cards, no contact of any kind." She did mention the possibility of a memorial fund in the future. Additionally, Mrs. Little indicated that she would try to respond to Leo's emails at some point.
If you would like to leave a comment below, I will compile them and send them in letter to Mrs. Little when she is ready to receive mail. In addition, this post will be available indefinitely as a memorial to Leo Little. Thank you to Katherine Hope Borges for her assistance in completing this post.
UPDATE From Katherine (May 27 2008):
Leo was heavily involved in his church history project and donations may be made in his name to (with thanks to Derrell and Terry for sharing this info):
Highland Park Baptist Church
5206 Balcones Drive
Austin TX 78731
In DNA Fund, we will have fund designated for a "Leo Little Memorial Scholarship", but since the 501(c)(3) is not yet in effect, contributions are not tax-deductible. However, contributions may be sent to DNA Fund's General Fund at Family Tree DNA and will be designated for null research.