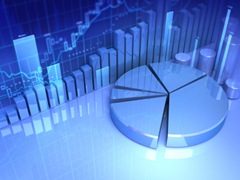 I've long been interested in the success and long-term outlook of the genealogy market.  Although altruistic genealogists have done immense amounts of work to transcribe and put records online, one of the strongest forces behind the digitization of genealogical records has been private profit-driven organizations.  And these organizations, of course, rely on the viability of the market.
FTM Media Kit
Randy Seaver at Genea-Musings recently linked to Family Tree Magazine's 46 page 2009 Media Kit, which contains extensive information about the genealogy market and the Family Tree Magazine audience.  The report is filled with statistics about all facets of genealogy and genealogists, and the author(s) include links to all their primary information.
Genetic Genealogy Market
The report includes the conclusion that 651,600 people have taken a genetic genealogy test, based on my research (see "How Big is the Genetic Genealogy Market?") from November 2007.  I think that the final number is bigger as of January 2009, probably closer to 750,000-800,000.  Unfortunately, the actual number has become increasingly more difficult to update because genetic genealogy companies are keeping their numbers private (which is probably understandable as the market has changed so much in the past year).  Additionally, I'm not certain how much the 23andMe and deCODEme customers increase my results.
For anyone interested in the genealogy market in general, I highly recommend reading the Media Kit.