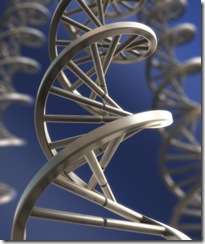 Trends in Genetics has an article by Turi E. King and Mark A. Jobling from the University of Leicester highlighting Y-DNA genetic genealogy.  Specifically, the article – "What's in a name? Y chromosomes, surnames and the genetic genealogy revolution" – looks at the relationship between surnames and Y-DNA genetics.  Dr. King and Dr. Jobling have previously conducted a great deal of research in this area (see here and here, for example).
The article is a review of this area and contains some interesting information, including a section regarding "Genetic genealogy and the rise of recreational genetics."
Genetic genealogists recognized as making genuine contributions to the field:
In the article, the authors note that genetic genealogists are making discoveries in this field:
"Genetic genealogy enthusiasts often display an impressive level of knowledge about aspects of molecular evolution, population genetics and statistics; some of this is evinced in the quarterly online Journal of Genetic Genealogy (www.jogg.info). Although it lacks the standard scientific peer-review system of traditional journals, it is nonetheless attracting academic geneticists among its authors and is an interesting model for public involvement in scientific publication. Other resources for genetic genealogy are listed in Box 3. Thanks to the advances in DNA technology and the power of the internet, genetics is now joining astronomy as a science in which amateurs can make useful discoveries."
From the abstract:
Heritable surnames are highly diverse cultural markers of coancestry in human populations. A patrilineal surname is inherited in the same way as the non-recombining region of the Y chromosome and there should, therefore, be a correlation between the two. Studies of Y haplotypes within surnames, mostly of the British Isles, reveal high levels of coancestry among surname cohorts and the influence of confounding factors, including multiple founders for names, non-paternities and genetic drift. Combining molecular genetics and surname analysis illuminates population structure and history, has potential applications in forensic studies and, in the form of 'genetic genealogy', is an area of rapidly growing interest for the public.
HT: Ugo Perego