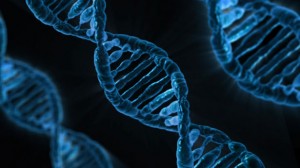 In addition to the information you received from 23andMe, Family Tree DNA, or AncestryDNA about your ancestry, there is a wealth of additional information still within in your DNA.  Below (in alphabetical order) are some of the most popular and well-known tools for wringing every last bit of information out of your raw data, and maximizing the cost of your DNA test.  Please note that I have not used or verified all of these apps; always use caution when providing information to an unknown recipient.
Apps, Extensions, Programs, and Websites:
23++ (http://23pp.david-web.co.uk/about/) (FREE) – An extension for the Google Chrome web browser that adds additional functionality to the 23andMe website. The extension especially adds a number of features to Relative Finder.
529andYou (http://goo.gl/FQSiwW) (FREE) – An extension for the Google Chrome web browser that works with 23andMe's Family Inheritance: Advanced tool (found under Ancestry Labs or, in the new beta website design, under My Results, Ancestry Tools) to collect information about DNA matches.  The information, which includes shared segment data, is stored in a local database on your computer.
David Pike's Utilities (http://www.math.mun.ca/~dapike/FF23utils) (FREE) – A comprehesive suite of tools for analyzing raw data, including searching for Runs of Homozygosity (ROHs), searching for shared DNA in two files, and several advanced phasing tools.
DNAGedcom (http://www.dnagedcom.com) (FREE) – A suite of tools for 23andMe and Family Tree DNA customers.  Users can download their matches, shared segments, and other data into a handy spreadsheet for further analysis.
DNAMatch4iPad (http://www.dnamatch4ipad.com) ($) – A app for the iPad that is an "alternative to the use of conventional spreadsheets for the processing of autosomal DNA data." Users download their match data from one of the testing companies in the form of a .CSV file and upload it to DNAMatch4iPad.
GEDmatch (http://gedmatch.com/) (FREE) – A powerful suite of tools for 23andMe, AncestryDNA, and Family Tree DNA raw data.  Users can compare their DNA to everyone else in the database or to a specific individual in the database, or perform numerous admixture analyses, phase their DNA, and much more.
Genes & Us (http://www.genesand.us)  (FREE) – A website for 23andMe users to "combine their genomes in order to better understand what disease risks most affect their family."  For example, a mother and father can link their 23andMe accounts to the site and determine the possible combinations for their children's DNA.  Appears to work with 23andMe's new API offering.
Genetic Genealogy Tools (http://www.y-str.org) (FREE) – An impressive and ever-growing list of advanced tools for analyzing raw data, including an X-DNA Relationship Path Finder, Ancestral Cousin Marriages, Autosomal Segment Analyzer, a DNA Cleaner, a SNP Extractor, My-Health, and many more!  A terrific resource from Felix Jeyareuben Chandrakumar, an Australian software professional.
Genetic Genie (http://geneticgenie.org/) (FREE) – A tool that analyzes your 23andMe results to perform a methylation gene analysis ("Methylation Analysis").  The site also provides a tool for a "Detox Profile" which looks for defects in the Cytochrome P450 detox enzymes.  The site uses the 23andme API, so users can link their 23andMe account to the service.
Genetrainer (https://www.genetrainer.com/) ($) – Users of 23andMe and Family Tree DNA can link their results to the Genetrainer service, which will then provide you with training plans and exercises personalized to the user.
HIR Search (http://hirs.snpology.com) (FREE) – Once your raw data is entered in the database, you can find HIRs (half-identical regions) that you share with others in the database.
Imputation Tools (http://mathgen.stats.ox.ac.uk/impute/impute_v2.html) and (http://faculty.washington.edu/browning/beagle/b4.html) (FREE) – Sometimes you find a SNP in the literature that isn't tested by any of the big testing companies.  Imputation allows you to determine the most probable genotype for that SNP based on the surrounding SNPs and a database of known sequencing results (such as the 1000 Genomes data).  IMPUTE2, for example, is a computer program for phasing observed genotypes and imputing missing genotypes.  See more about IMPUTE2 here, including a link to a script to convert your 23andMe raw data to a useable form.  BEAGLE4 is similarly performs genotype calling, genotype phasing, imputation of ungenotyped markers, and identity-by-descent segment detection.  Learn how to use BEAGLE4 here.
Interpretome (http://esquilax.stanford.edu/) (FREE) – A collection of tools for analyzing 23andMe raw data using only a web browser (i.e., raw data is not uploaded).  The tools include an admixture analysis, health information, and a Neanderthal calculator.
Livewello (https://livewello.com) ($19.95) – Livewello generates health reports from Raw Data issued by labs including: 23andMe, AncestryDNA, Gene By Gene, National Geographic, BioCore, FamilyTreeDNA. For a 1- time fee of $19:95, users keep their accounts for life and get free App updates.
Minor Allele Program (http://www.ianlogan.co.uk/23andme/23andMe_index2.htm) (FREE) – A tool to identify rare SNPs in your 23andMe or Family Tree DNA raw data.  My own results are available here.
mtDNA Haplogroup Analysis (http://dna.jameslick.com/mthap/) (FREE) – A terrific tool for predicting your maternal haplogroup using a variety of formats, including 23andMe raw data.
NAT2PRED (http://nat2pred.rit.albany.edu) (FREE) – a tool for inferring human N-acetyltransferase-2 (NAT2) enzymatic phenotype from NAT2 genotype.  In other words, a tool for predicting the function of your NAT2 enzyme (either slow, rapid, or intermediate) based on your DNA.  The NAT2 enzyme is involved in activating and deactivating arylamine and hydrazine drugs and carcinogens, among other things.
Promethease (https://promethease.com/ondemand) ($5) – Analyze your 23andMe, Family Tree DNA, or AncestryDNA raw data and build a report based on SNPedia. Reports contain information about health and ancestry as well as several other new options.  A sample report is here.
Segment Mapper (http://kittymunson.com/dna/SegmentMapper.php) (FREE) – A tool to show specific DNA segments in a graphic chromosome-style chart.  This is a clever and powerful "mapping" tool.  Learn more about the tool here.
SNPTips (http://snptips.5amsolutions.com/) (FREE) – A Firefox browser extension that allows 23andMe customers to access their SNP genotype information without logging into their 23andMe account or leave the webpage they are browsing.  Users can simply hover their mouse cursor over a SNP RSID on a webpage and, if that was tested by 23andMe, the SNPTips extension will provide a popup with the user's genotype and some relevant links.
SPA (http://genetics.cs.ucla.edu/spa/index.html) (FREE) – Spatial Ancestry analysis (SPA) is a method for predicting ancestry or where an individual is from using the individual's DNA. 23andMe users can download the software and analyze their results with this admixture tool.
Fluoxetine is a prescription drug used to treat depression, panic attacks, obsessive-compulsive disorder, bulimia, and a severe form of premenstrual syndrome. Fluoxetine may improve your mood, sleep, appetite, and energy level and may help restore your interest in daily living. It may also decrease fear, anxiety, unwanted thoughts, and the number of panic attacks. It may also reduce the urge to perform repeated tasks (compulsions such as hand-washing, counting, and checking) that interfere with daily living. Fluoxetine may lessen premenstrual symptoms such as irritability, increased appetite, and depression. It may decrease binging and purging behaviors in bulimia. Read more information here: womans health info
Did I miss anything?  Do you have any suggestions or comments regarding the programs listed above? Feel free to let me know in the comments below!
.