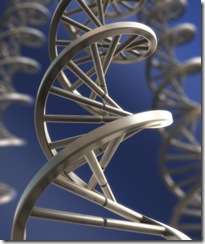 Published today at MATTER is "Uprooted," an in-depth look at genetic genealogy and DNA testing.  The article contains numerous quotes from several names you'll recognize, including CeCe Moore and me.  Much of the story focuses on genealogist Cheryl Whittle and her roller-coaster quest to find her biological roots using DNA testing. From the preview of the roughly 10,000 word article:
"In Issue 11 of MATTER, award-winning writer Virginia Hughes tells Cheryl's story, and describes how the twin revolutions of the internet and DNA testing have turned genealogy into a privacy minefield. After all, your genetic code is as personal as it gets — yet thanks to the web, you are no longer the only person who gets to control it."
You can buy the full article for .99 cents at MATTER.  You can also get the full article by subscribing to MATTER for 0.99 cents per month.
MATTER
MATTER is an online platform that "commissions, crafts and publishes unmissable journalism about science, technology and the ideas shaping our future."  The service got its start from a Kickstarter campaign in early 2012 that raised more than $140,000.  MATTER is also on Twitter.
Virginia Hughes
Virginia Hughes is a freelance journalist based in Brooklyn, New York that has been widely published.  She is the author of a popular blog hosted by National Geographic, Phenomena: Only Human, where she writes about a wide variety of science subjects.  Hughes is also active on Twitter.
Hughes writes frequently on DNA testing and its impact on society.  See, e.g.: