Sheryl, a member of the Genetic Genealogy Tips & Techniques group (which just broke 50,000 members!) recently commented on a thread about shared DNA outliers about a situation within her own family. I thought it would be a great opportunity to discuss outliers and how to deal with them. Sheryl kindly agreed!
For background, we examined an outlier situation once before on this blog, where second cousins once removed (2C1R) did not share DNA (see "Analyzing a Lack of Sharing in 2C1R Relationship").
Identifying an Outlier
Sheryl indicated that she and her mother Grace appeared to be outliers with Sally, their first cousin (1C) and first cousin once removed (1C1R), respectively. Grace shared 482 cM with her 1C Sally, and Sheryl shared 215 cM with her 1C1R Sally. Not surprisingly, Grace and Sheryl share an expected amount for mother/daughter: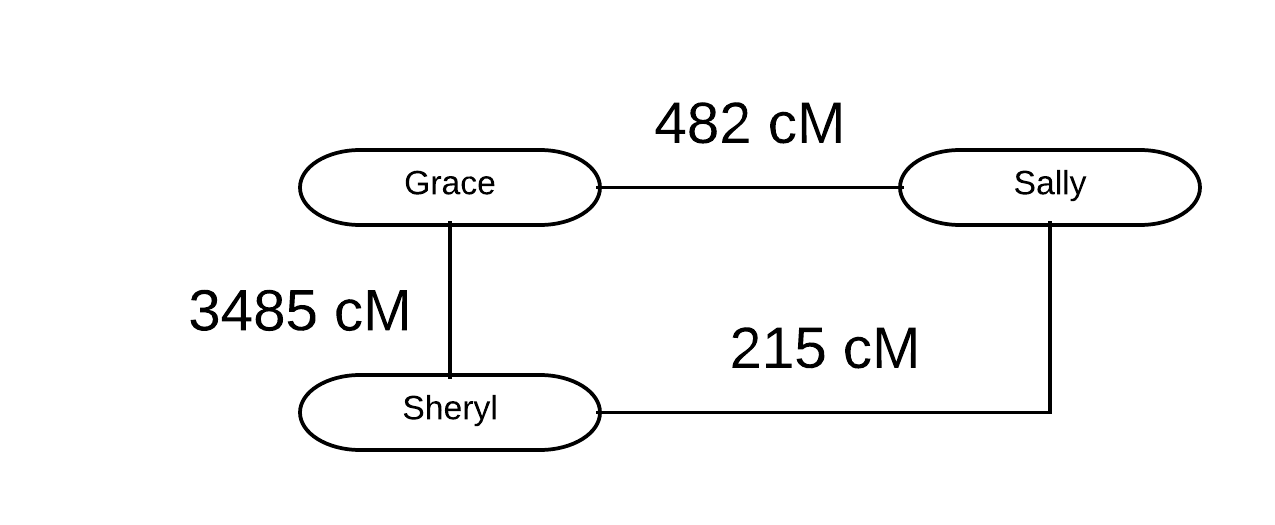 ... Click to read more!