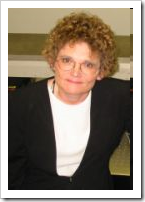 Yesterday I posted the first part of a two-part interview with Colleen Fitpatrick, a forensic genealogist.  In that interview, we discussed Colleen's participation in a project to identify the remains located at a military crash site from 1948.
Today, we discuss her work on identifying the Titanic's Unknown Child, among other projects.
The Genetic Genealogist:Â  On April 17, 1912, two days after the RMS Titanic sank in the North Atlantic, the salvage vessel Mackay Bennett discovered the body of a young boy. The sailors paid for a monument, and the boy was buried in Fairview Lawn Cemetery in Halifax, Nova Scotia. In 2008, after an initial false identification based on dental records, the boy was identified as Sidney Leslie Goodwin. You were part of the team that identified Sidney. Can you tell us about that experience? ... Click to read more!