Pathway Genomics, a new DTC genetic testing company that I discussed earlier at "Pathway Genomics Goes Live," has begun sending out test kits.  The following quote and picture are from "DishyMix: Susan Bratton Podcasts & Blogs Famous Executives":
"I Twittered a week or so ago that my friend, Chris D'Eon is a founder of Pathway Genomics and I was going to get my DNA tested. I got a lot of response to that one little Tweet, so I thought I'd share more with you about it."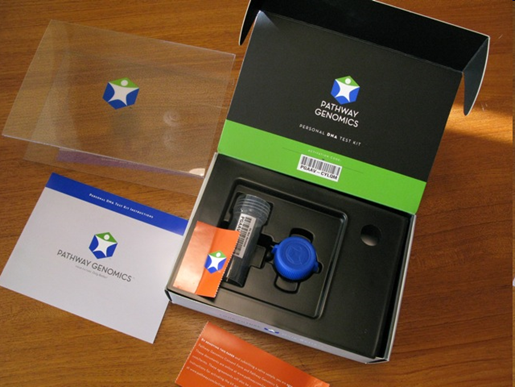 Disclosure: I am currently a consultant for Pathway Genomics.
Personal Update:
I also wanted to let everyone know that my second son was born 3.5 weeks ago, and yesterday I graduated from law school.  It's been a crazy few weeks, and now it's time to start studying for the NY bar before starting work full-time in the fall.  Wish me luck!