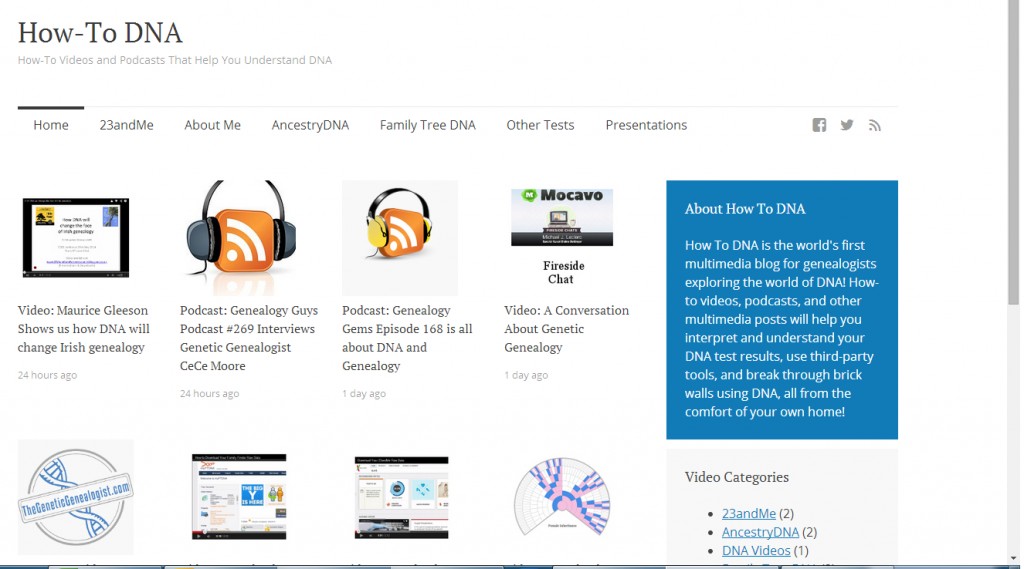 Announcing the launch of the world's first multimedia how-to website for genetic genealogists!
How-To DNA (www.howtodna.com) is your how-to guide for genetic genealogy! The site will have short instructional how-to videos for beginners, as well as presentations and webcasts for the advanced genealogist. For example, you can already watch these short two-minute videos:
And there will be many, many more how-to videos coming over the next few weeks and months, including:
How to interpret your DNA test results
How to use a chromosome browser

How to use free third-party tools like 

GEDmatch

How to do so much more!
How-To DNA will also provide links to the latest videos, podcasts, and other instructional material created by DNA experts. As an example, listen to this terrific podcast with CeCe Moore being interviewed by The Genealogy Guys and get the latest scoop on CeCe's involvement with Finding Your Roots! And if you weren't able to attend the SCGS Jamboree, you can listen to Maurice Gleeson's incredible talk about DNA and Irish Genealogy.
With How-To DNA, you can finally figure out how to add DNA to your research!
.