EDIT 11/12/2019 – Sometime in 2018 or 2019, Family Tree DNA made minor modifications to the matching threshold scheme described below. Although the current scheme is close to the one outlined below, it is proprietary and therefore difficult to predict exactly.
——————-
Family Tree DNA will be updating its matching thresholds in the very near future (QC is currently being run). Here's a flowchart of the modified matching algorithm: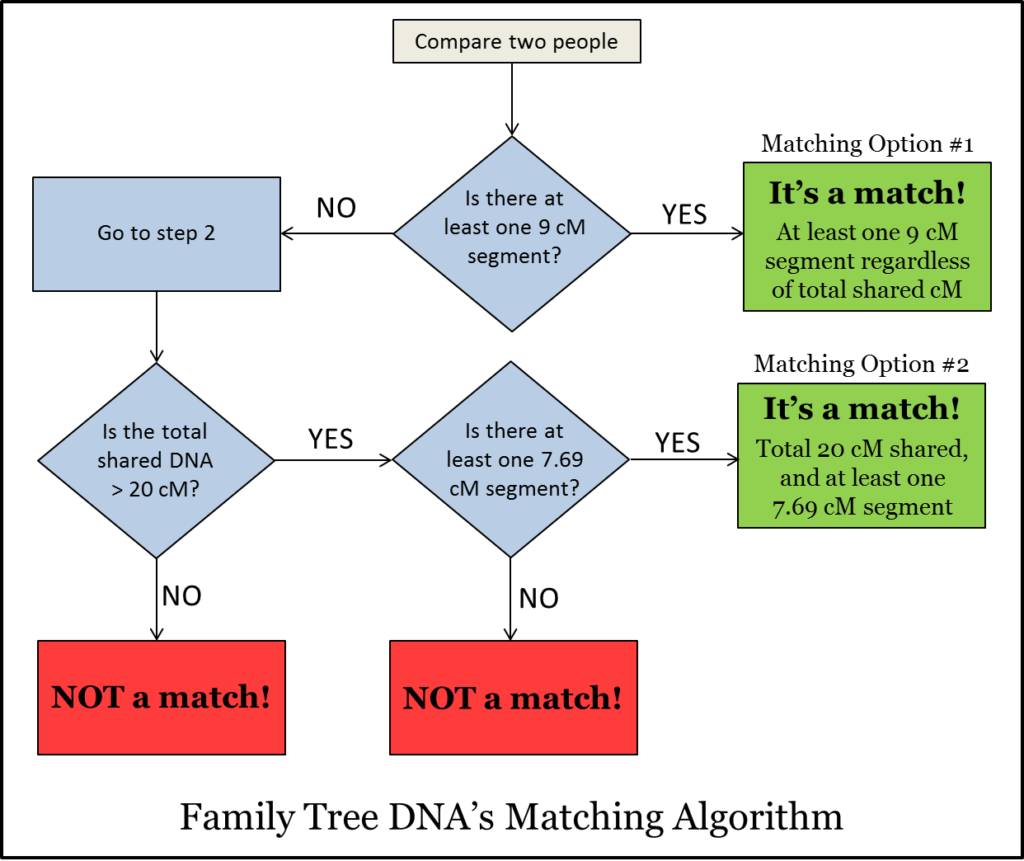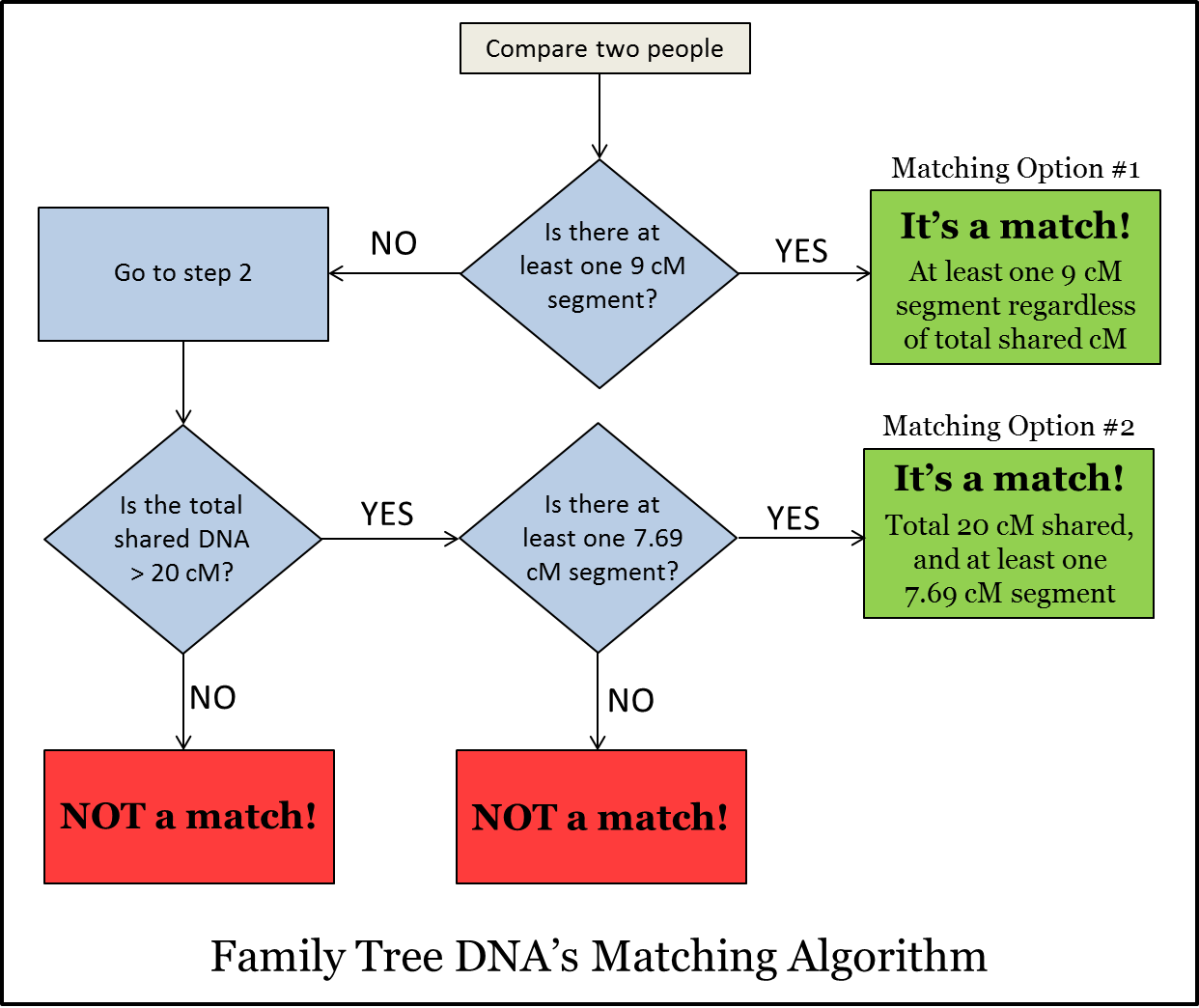 From FTDNA's announcement (modified to indicate that the changes are coming very soon):
You asked for it – we listened!
For several years the genetic genealogy community has asked for adjustments to the matching thresholds in the Family Finder autosomal test. ... Click to read more!