EDIT 11/12/2019 – Sometime in 2018 or 2019, Family Tree DNA made minor modifications to the matching threshold scheme described below. Although the current scheme is close to the one outlined below, it is proprietary and therefore difficult to predict exactly.
——————-
Family Tree DNA will be updating its matching thresholds in the very near future (QC is currently being run). Here's a flowchart of the modified matching algorithm: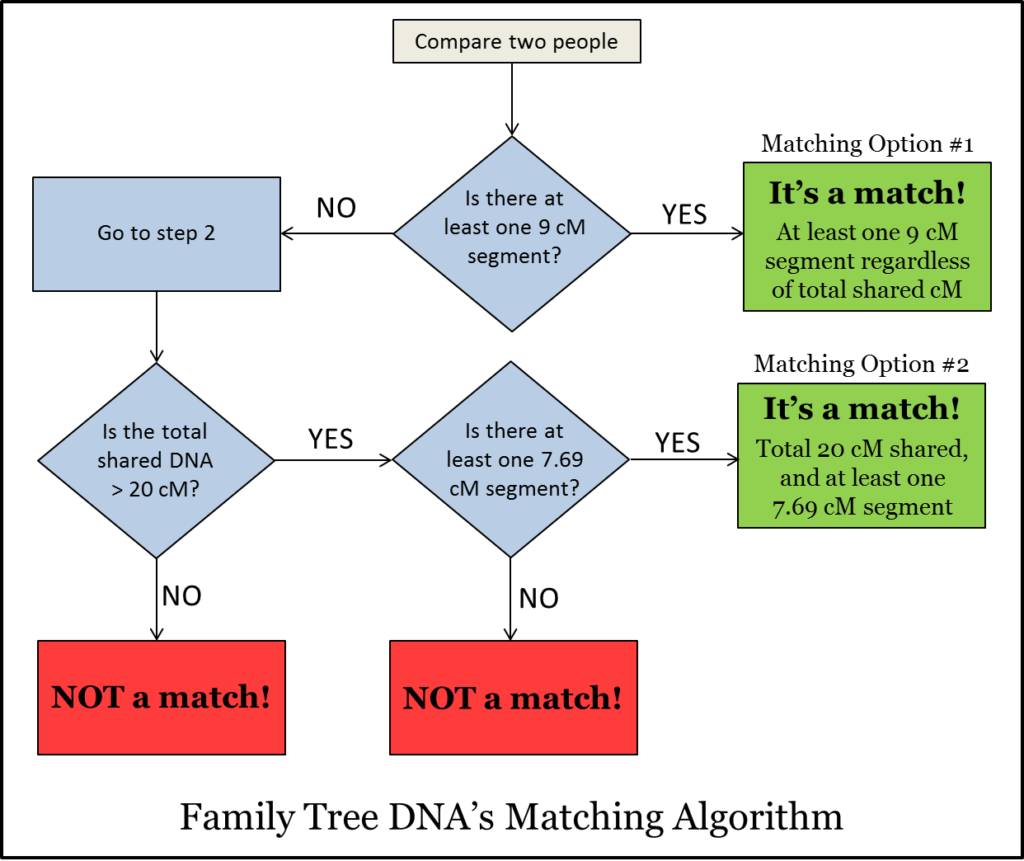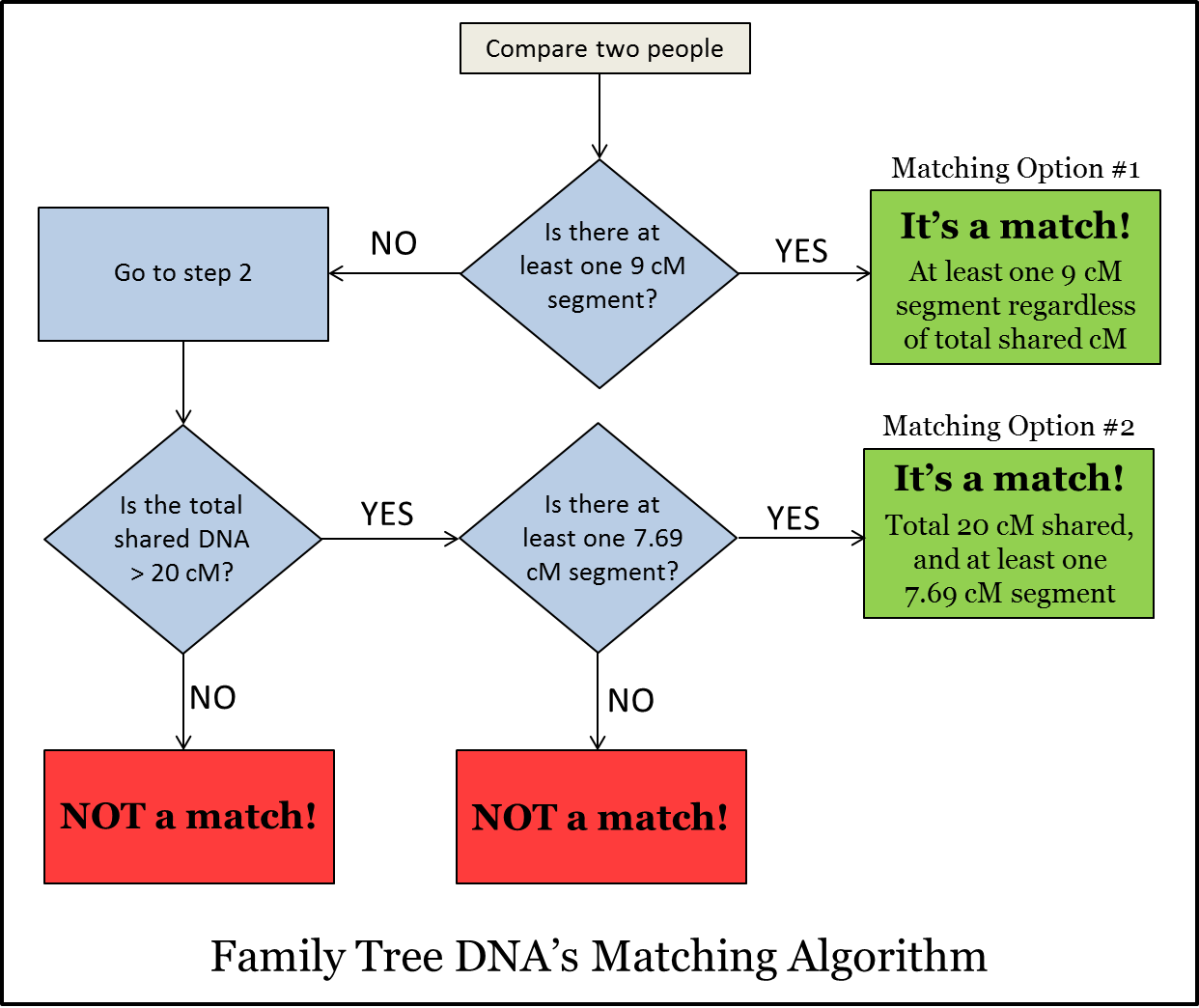 From FTDNA's announcement (modified to indicate that the changes are coming very soon):
You asked for it – we listened!
For several years the genetic genealogy community has asked for adjustments to the matching thresholds in the Family Finder autosomal test.
Currently, the current matching thresholds – the minimum amount of shared DNA required for two people to show as a match are:
– Minimum longest block of at least 7.69 cM for 99% of testers, 5.5 cM for the other one percent
– Minimum 20 total shared centiMorgans
Some people believed those thresholds to be too restrictive, and through the years requested changes that would loosen those restrictions.
Very soon, the following changes will be implemented to the matching program.
– No minimum shared centiMorgans, but if the cM total is less than 20, at least one segment must be 9 cM or longer.
– If the longest block of shared DNA is greater than 9 cM, the match will show regardless of total shared cM or the number of matching segments.
The entire existing database has been rerun using the new matching criteria, and all new matches have been calculated with the new thresholds.
Most people will see only minor changes in their matches, mostly in the speculative range. They may lose some matches but gain others.
– END ANNOUNCEMENT –
The announcement FINALLY! settles the 7.69 cM versus 5.5 cM debate! Both were technically correct, although the vast majority of people were at the 7.69 cM threshold. I'd never encountered a 5.5 cM threshold in any of my many test-takers.
I just downloaded data for me, my mother, and my father to take a "before" snapshot. I'd like to compare that to an "after" snapshot. It will be a useful comparison, although I'm usually more interested in matches that won't be affected by this low threshold.
For more: