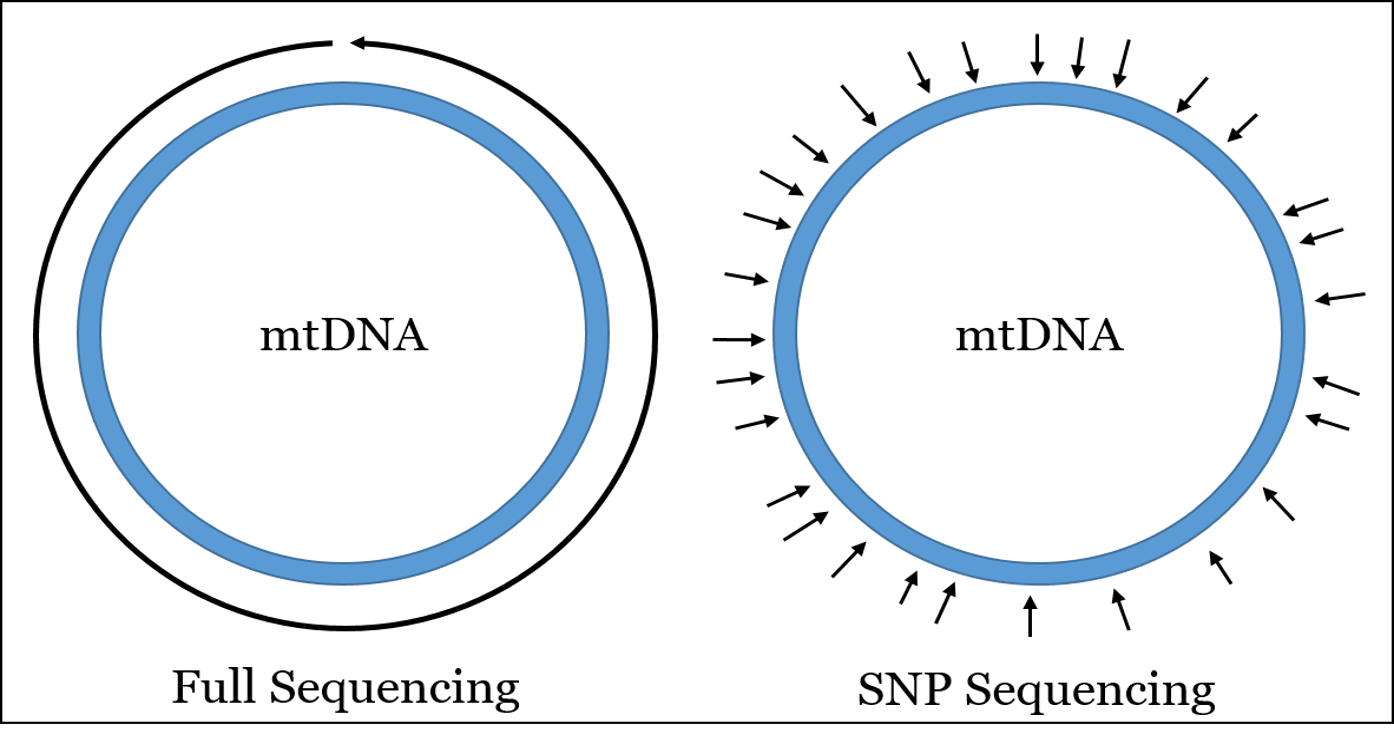 It is canon that you received your mtDNA from your mother, who received it from her mother, who received it from her mother, back through time to Mitochondrial Eve. But could that canon be wrong?
Probably not. And even if some paternal mtDNA were to "leak" into and survive in the embryo, it would happen so rarely that it could only affect things like the timing to Mitochondrial Eve and population studies, NOT genealogical research.
[New] Research from PNAS
In new research from the journal PNAS published today ("Biparental Inheritance of Mitochondrial DNA in Humans"), which is unfortunately behind a paywall, researchers identified paternally-inherited mitochondrial DNA in 17 individuals spanning three unrelated families. What is missed from the media coverage, however, is that these families were identified because member(s) were presenting with conditions that made the researchers suspect a mitochondrial disorder.
Additionally, it is important to note that this is not a novel discovery, rather a more comprehensive analysis of, and long-sought confirmation of, paternal transmission. Paternal transmission of mtDNA was first identified in 2002 in an article that was aptly named "Paternal Inheritance of Mitochondrial DNA." In this case as well, the individual was experiencing mitochondrial disease (in his case, it was very severe). This remained one of the only, if not the only, verified case of paternally-inherited mitochondrial DNA until the most recent study (see "Paternal mtDNA transmission" at Wikipedia for more links and information).
Indeed, the paper discusses this single case, and emphasizes that many attempts in the ensuing 16 years to identify biparental mtDNA inheritance were unsuccessful:
"For over 16 y, however, no additional cases of biparental inheritance have been reported, despite efforts to turn up additional cases by several independent groups. With the advent of next-generation sequencing, this hypothesis was revisited. Ultradeep mtDNA resequencing revealed no evidence of paternal mtDNA haplotypes transmitted to offspring in humans. Furthermore, a separate review of the literature by Bandelt et al. concluded that other instances of mixed haplogroups in 20 other publications were likely due to contamination or mislabeled samples, effectively ruling out both paternal mtDNA inheritance as well as the possibility of mtDNA recombination. Results, such as these, have led many in the field to conclude that the findings in the single case report may have been due to technical issues or sample mix-up and to move on to other topics of investigation."
This is a good sign, namely that these instances of biparental mtDNA inheritance are going to be exceedingly rare and may be limited to cases of mitochondrial disease (whether the disease causes the biparental inheritance, or vice versa, is unclear).
Indeed, the researchers suggest that the real benefit of this research will be in helping science understand the processes behind this inheritance:
"Elucidation of the molecular mechanism by which this biparental transmission occurs will expand our fundamental understanding of the process of mitochondrial inheritance and may provide an alternative approach to minimize the consequences of the transmission of pathogenic maternal mtDNA in humans."
The supplemental information for this paper is free, and is HERE.
Conclusions
This research strongly suggests that while paternal inheritance of mtDNA can occur, it is extremely rare and likely co-presents with mitochondrial disease. Thus, all mtDNA research to date suggests that paternal inheritance of mtDNA will not affect genealogical research.
Media Coverage
Be careful with the media coverage, which can omit several important facts such as the mitochondrial disease. Here are a few links, some of them a bit sensationalized by omitting the significant limitations: