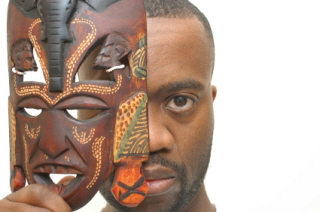 With the popular African American Lives series on PBS and numerous news stories and magazine columns, Black History Month often results in increased attention to the genealogy and genetic history of African Americans. I saw a similar increased interest in genetic genealogy last February as well.
The Multiracial Roots of Americans
Diverse has an article entitled "More Americans Are Discovering Their Multiracial Roots." The article discusses traditional genealogical research, then mentions genetic genealogy – particularly automosal testing:
"One of the more fascinating developments with the new genealogy is the extent to which DNA testing is revealing the multi-racial ancestry of Americans. While there's some controversy about the claims of DNA testing firms as to how accurately they can match individuals to ancestors from specific communities and ethnic groups, there's a consensus that proper testing can roughly specify a person's relative mix of his or her ancestors' geographic origins."
The Pursuit of Happyness
Another great article is in Medill Reports, "DNA Traces African Past." Christopher Gardner, the real-life story behind "The Pursuit of Happyness," was recently given the results of an mtDNA analysis and genealogical study by African Ancestry. According to the analysis, Gardner's mtDNA likely originated in Sierra Leone, and he had relatives aboard the Amistad slave ship (although how they made this connection is unclear). The article states:
Gardner left the luncheon with a smile on his face. He said he needed time to "take in" his newfound information. "This is so overwhelming," Gardner said. "It's something that I want to encourage more people to do, especially African-Americans."
The tests offered by African Ancestry (and the Kittles-Gates controversy) were also discussed in the cover story to N'DIGO Online, "African Roots? Test Your DNA!"
Re-Root Family Trees
The Daily Advertiser in Lafayette, LA has "Black History Month: Records help re-root family trees; see photo gallery from museum." Earl Gates, president of the Lafayette Genealogical Society, presented a workshop on African-American genealogy this month and recommended that "genetic testing should be used as a tool and not proof of origins beyond a reasonable doubt." Great advice.