The 9th International Genetic Genealogy Conference for Administrators is currently being held by Family Tree DNA in Houston, Texas.  As they try to do every year, there have been several buzz-worthy announcements already.
Family Tree DNA has announced the new Big Y test: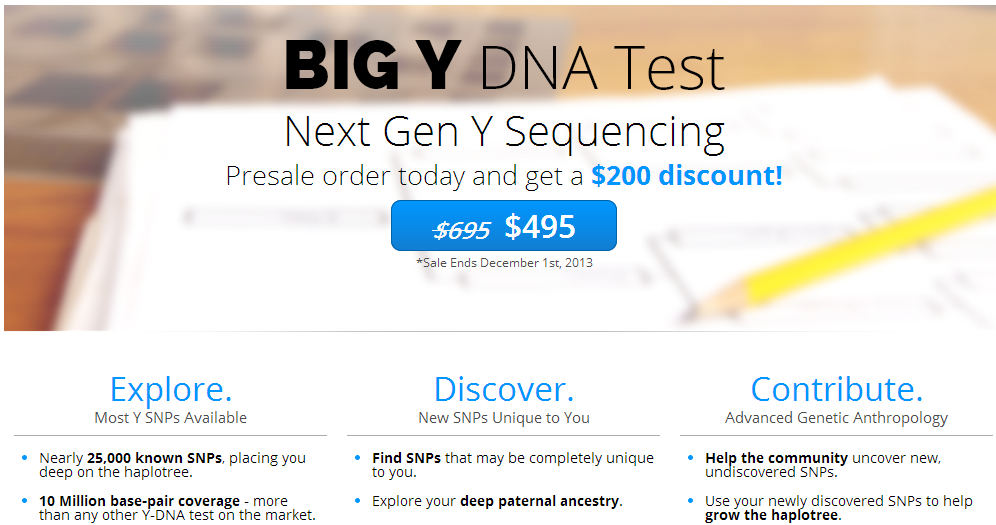 Here are some of the basics about the new Big Y test:
10 million bp sequenced
~25,000 SNPs
Cost = $495 until December 1, 2013, then $695.
The "Y-DNA SNP testing chart" page at the ISOGG wiki has already been updated to reflect the Big Y test.
For more about the test, see these great posts:
There's also a great deal of discussion already going on at all the major DNA-related mailing lists and groups.
Will you be ordering the new Big Y test?