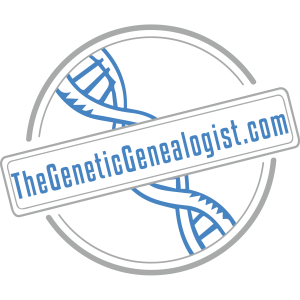 This week in Vox, health reporter Julia Belluz (Twitter) wrote about genetic genealogy testing in "Genetic testing brings families together: And sometimes tears them apart." The article focuses largely on testing company 23andMe, and presents the following thesis:
Direct-to-consumer DNA testing companies are revealing family secrets, many of which are emotionally damaging, without regard to those affected by the family secrets and without sufficient warning to the test-taker.
Unfortunately, rather than presenting a balanced view of the consequences of uncovering family secrets using DNA testing (and despite the title of the article), Belluz focuses only on examples of negative outcomes. The article is a perfect demonstration of "genetic exceptionalism," the theory that genetic information is special and must therefore be treated differently from other types of information. Despite its many adherents, genetic exceptionalism is a theory without a logical underpinning.
Outcomes of DNA Testing
There can be no question or debate that genetic genealogy reveals family secrets both recent and old. Indeed, many tens of thousands of genetic genealogy customers purchase DNA testing for exactly that reason, in hopes of discovering the truth behind their own family secret. Many other thousands of customers of DNA testing learn about family secrets that they never knew existed.
There can also be no question or debate that some people will be thrilled to learn the truth about their family secret, while others will be devastated. Although there is debate about the ratio of "happy events" to "sad events" (with most sources contending that happy vastly outweighs sad), it's not clear that the ratio really matters to this discussion. I contend that few people would change their opinion even if presented with concrete evidence of a ratio significantly different than the one they predict.
And lastly, there can be no question or debate that DNA testing can reveal information about a test-taker's close family members.
It seems, therefore, that the following questions remain:
Is DNA unique or different in its ability to reveal family secrets?
Should the revelation of family secrets by DNA testing be prevented or controlled in a manner different than it is now?
The answers to these questions matter, and inform everything discussed in Belluz's article.
Is DNA Unique or Different in its Ability to Reveal Family Secrets?
Throughout time there have been family secrets. Adoption, misattributed parentage, infidelity, and many others. While it was easier to hide family secrets during most of human history, the invention of written records and other technological advances have made it much more challenging.
Traditional Genealogical Research
DNA testing, however, is just another tool for revealing family secrets. For decades before DNA testing, written records contained and revealed information about family secrets. Almost every kind of written record can reveal a family secret, including census records, vital records, church records, wills and probate records, and many, many more. For example:
Census records, available 72 years after they are taken, reveal all manner of hidden family relationships;
Vital records such as birth certificates reveal that birth parents were not who we thought they were;
Will and probate records reveal the existence of heirs no one knew about;
And so many, many more.
These are not hypothetical situations; they are actual examples of revelations that have been made over and over again. Indeed, there are hundreds of stories (and many books) about the use of traditional genealogical research to discover and/or solve family secrets:
None of the revelations in these articles was the result of DNA testing. So DNA clearly does not have a monopoly on revealing family secrets. In fact, there's no evidence that it's any better than traditional research at revealing family secrets.
Opening Adoption Records
In addition to traditional records used for genealogical research, adoptees have been pushing for access to their adoption records. These records, perhaps more than any other, contain direct evidence of family secrets.
In 2010, for example, the state of Illinois passed a law giving adoptees over the age of 21 the right to request a copy of their original birth certificate. (See "Adoptees praise birth certificate statute for revealing family history."). Since the law went into effect, the state has issued more than 10,000 birth certificates to adult adoptees. In addition to Illinois, other states have enacted or are considering enacting similar laws.
Surely these laws have revealed several thousands of family secrets that have affected thousands of family members. Once again we see definitive proof that DNA does not have a monopoly on revealing family secrets.
The problem is that you cannot logically object to DNA testing because it reveals family secrets without also objecting to all forms of traditional genealogical research, as well as any law that opens records to adoptees. Objecting to just one category without objecting to all is completely illogical, as they all have the same potential to reveal family secrets. DNA is just one of the many different types of records that reveal family secrets.
Revealing My Own Family Secret with Census Records
The first hint that my great-grandmother Marley was adopted came from a census record in which the 3-year-old is living with a couple both over the age of 60. It is a biological certainty that the woman she is living with is not her biological mother. Thus, the 1892 NY census revealed to me a 125-year-old family secret.
The fact that Marley's birth occurred so long ago does not mean that this family secret is an abstract concept; I distinctly remember meeting my great-grandmother as a child. To me she was a living, breathing person.
By my last count, Marley has more than 60 living descendants, every single one of whom are affected by this family secret.
Should my access to the 1892 census have been limited? Why did no one warn me before I reviewed the record? Why did I not have to click a box warning me about the dangers of traditional genealogical research?
If you believe my access to DNA should come with a warning, how can you logically not believe that my access to every other genealogical record should come with a warning? Genetic exceptionalism is inherently illogical.
Should the revelation of family secrets by DNA testing be prevented or controlled?
In the article Belluz makes the implication that the revelation of family secrets by DNA should be limited in some way, such as the use of a more extensive alert or warning system (Earlier in the article she writes, for example, that "[w]ith services like 23andMe, whether people realize it or not, keeping such family secrets may soon no longer be an option.").
For example, she ends the article with the following quote from Professor Sheila Jasanoff, who earlier in the article discusses 23andMe's alert system:
As the market grows and more and more people log in, services like 23andMe may well become the Google of our personal genetics. Except instead of acting as the gatekeeper for a search query on how to cook a steak, they will be the guardians of our collective DNA. With quiet changes to their privacy settings, the company is already determining whether and how we have family secrets revealed and how we learn about our histories. It's already controlling the narrative of our genes.

This worries critics like Jasanoff. "It may be statistically true that there are more 'happy' events than 'sad' events as a result of such information being made available. But do we really want a private company to decide that it wants us all to have a certain kind of experience with our DNA because the sad events are in a minority?"
The confusing ending that Belluz chose contradicts the implication throughout the remainder of the article that we should not be allowed such broad access to family secrets via DNA. Ironically, because of the controls it has in place in an effort to protect the privacy of test-takers and their families, 23andMe exerts more control over a test-taker's experience than other testing companies; it continues to control the narrative of our genes.
To truly avoid 23andMe or any other company from forcing us "to have a certain kind of experience with our DNA," per Jasanoff's concerns, it would seem that the answer is to remove these privacy limitations. As Jasanoff's comments seem to support (although certainly Belluz did not intend to support this notion), there should either be no access to DNA testing or unfettered access to one's DNA test results. Anything on the spectrum between these two options is exactly the type of control to which Jasanoff expressed concern. Not surprisingly, it's a concern I have as well; no one else should decide for me how much of my DNA test results I get to see.
While I believe that I should have unfettered access to my DNA test results (which would include a list of all the genetic matches who entered themselves in the testing database), some certainly believe that there should be no access to DNA testing. However, if you believe that there should be no access to DNA testing, you must logically also believe that there should be no access to any other type of genealogical record, or to adoption records. Choosing just DNA as a target without also choosing the others means that you subscribe to genetic exceptionalism, a logically failed theory; as I've established above, DNA is neither unique nor different in its ability to reveal family secrets.
Educating the Consumer
That isn't to say, of course, that the consumer shouldn't be educated. In fact, I have said since 2007 when I started this blog that education is the answer to all the problems facing DNA testing. Consumers should be educated about the possible outcomes of DNA testing, including the inadvertent revelation of family secrets. All the genetic genealogy testing companies provide this information to the consumer, although it may be buried in the terms and conditions. Making this information more prominent and available is part of the solution to the concerns voiced in the article.
I note, however, that no testing company can be made completely responsible for ensuring the education of a consumer. No one can force any consumer to learn something; you can only give them access to the tools to learn. Indeed, even very learned scholars who have absolutely no excuse for failing to understand the full implications of DNA testing choose to ignore the information that is presented to them (see the embarrassing and overly dramatic account of a Ph.D. in "With genetic testing, I gave my parents the gift of divorce.").
Although Belluz's article has certainly "educated" many consumers, it failed to do so in a balanced and unbiased manner. Rather than provide access to resources for more information, or highlight both success and disappointment, the article focuses only on anecdotal evidence of unhappiness. This was yet another failed opportunity to educate consumers in an appropriate manner.
23andMe's Privacy Settings
One of the focal points of Belluz's article is the recent decision by 23andMe to automatically show consumers their very close relationships. Previously, consumers had to opt into the service. Clearly Belluz did not support this move, as she wrote that the change would mean that "anyone who signs up for 23andMe could now make an accidental discovery with no warning at all."
Once again, this move would have moved the company closer to an agnostic approach to controlling access to DNA test results, addressing Jasanoff's concerns about forcing consumers "to have a certain kind of experience with our DNA."
Unfortunately, on Friday 23andMe decided to postpone – and possibly not implement – the change to the opt-in service. Their announcement is vague, but states that the company needs additional time to evaluate the consent options related to the DNA Relatives service. The decision is probably not the result of any single article, but is likely an attempt to avoid more articles like this one.
It would appear that the genetic exceptionalists, proponents of an entirely illogical theory, have scored a solid – but almost certainly temporary – victory.
.