At the Family Tree DNA 10th Annual International Conference, FTDNA announced that they were reducing the price of autosomal DNA transfers (from the AncestryDNA test or the V3 test from 23andMe) from $69 to $39. Additionally, you could upload your raw data for free and you would receive information about your 20 closest matches in the database. On top of that, if you convinced 4 others to transfer their raw data, you would receive a transfer for free!
It looks like the site went live tonight! The link is (www.familytreedna.com/autosomaltransfer).
Here's what you see at the intro screen: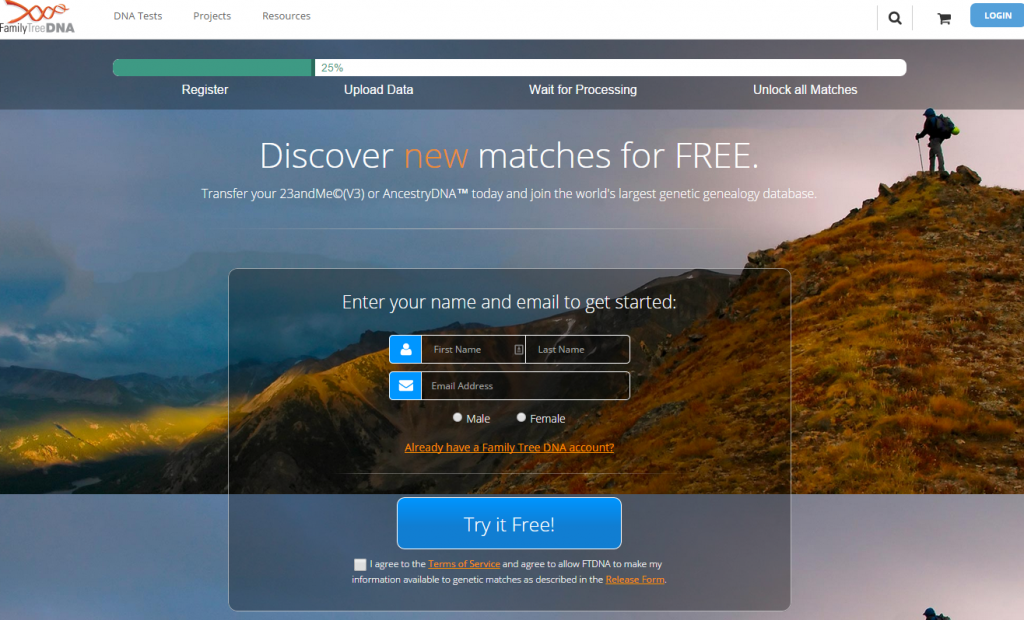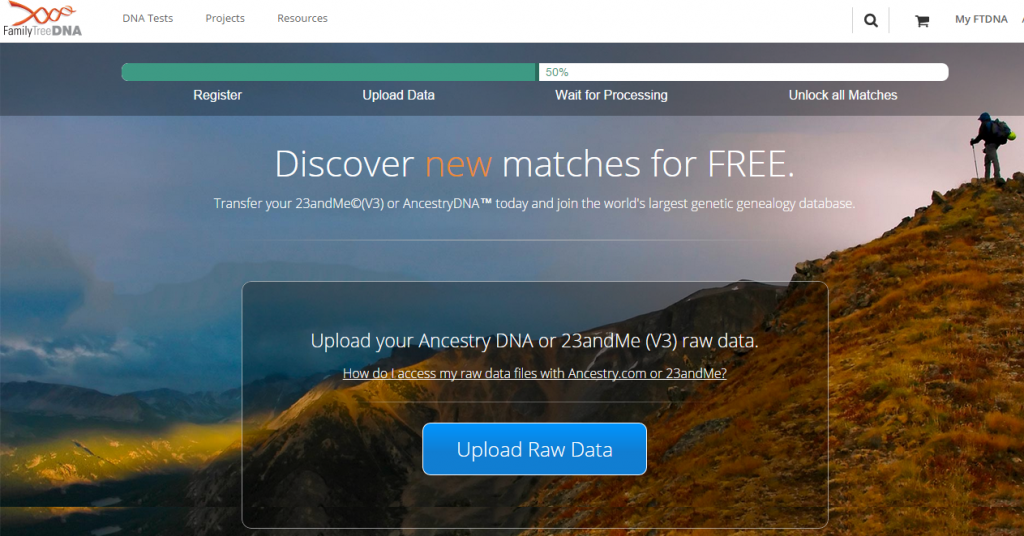 Once you've uploaded, you'll receive an email with a login and password. You'll then receive a second email a short time later, after your results have been processed. In the meantime, you'll see this: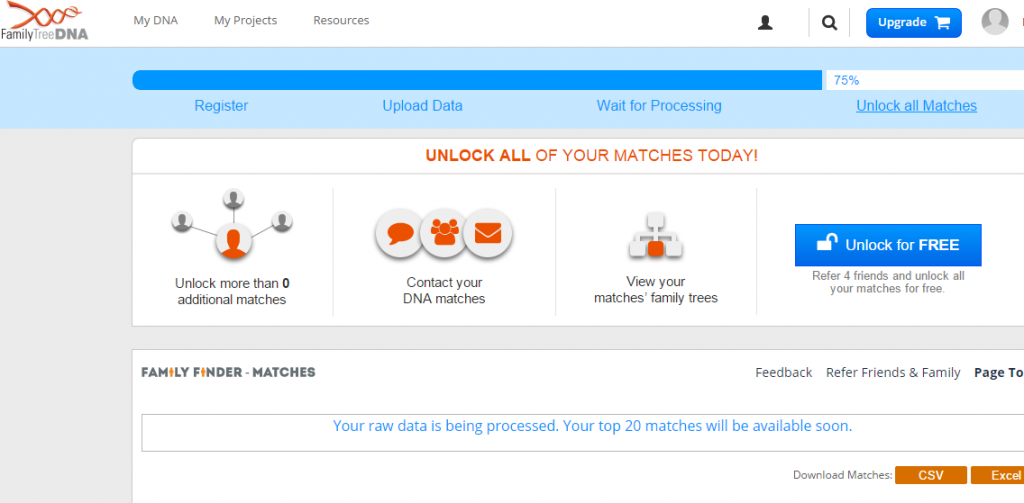 My first transfer took about 2 hours to process, while my second transfer (uploaded at the same time) is still waiting for matches about four hours later.
Once you've received the email that your results are ready, you'll see a list of 20 matches, with their first initial and last name: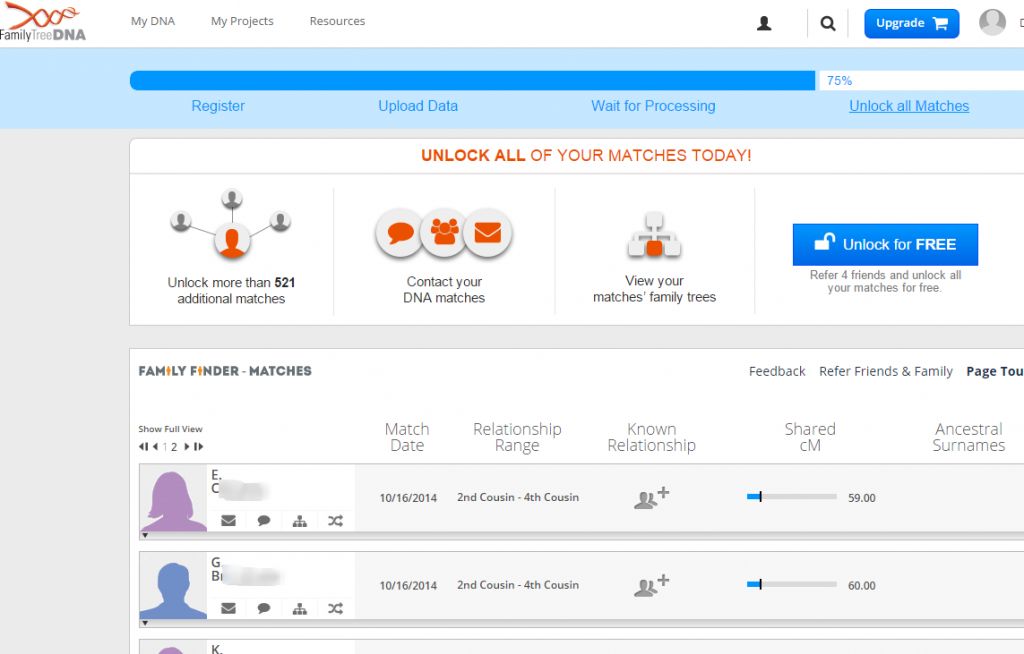 You can also see their list of Ancestral Surnames, although the first two matches above don't have any linked to their account. Frustratingly, not a single one of my first transfer's 20 closest matches have a family tree. EDIT: My mistake, you cannot see trees for your matches until you upgrade!
The Chromosome Browser does allow comparisons: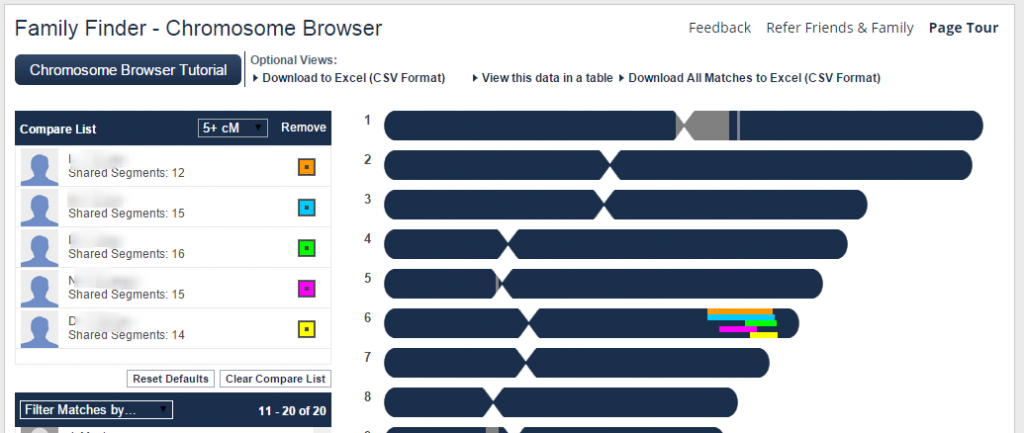 (see how 5 of my 20 matches cluster on chromosome 6?)
But as FTDNA previously stated, MyOrigins does not function:

I hope this will result in thousands of uploads, and thus some great new matches for all of us. Good luck with your transfer!
.