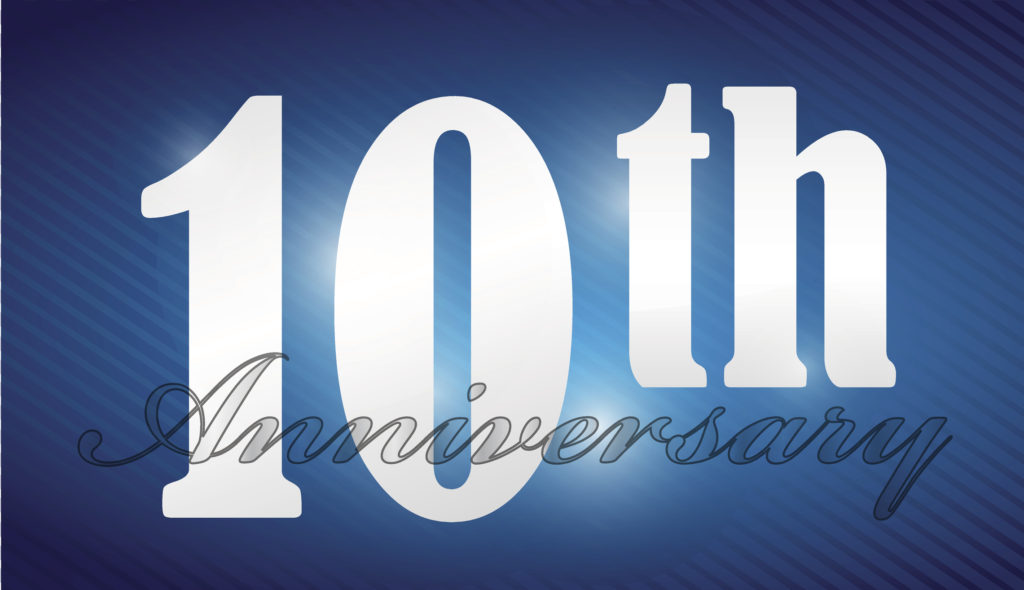 As of TODAY, The Genetic Genealogist is 10 years old!
Ten years ago today on February 12, 2007, I published my very first blog post, called "New estimates for the arrival of the earliest Native Americans." Ten years have flown by faster than I could have imagined, and yet my life is so different that it was back then!
Since that day in 2007, I've written 594 blog posts (that's about one a week), totaling a mind-blowing 289,319 words! See below for more stats and information about the first 10 years here at The Genetic Genealogist.
To thank my readers, including all of your incredible encouragement, comments, tweets, and emails, I'm hosting a sweepstakes for my 10th Blogiversary! I have one copy of each of my genetic genealogy books (including Genetic Genealogy in Practice co-authored with Debbie Parker Wayne). These are the very first copies of these books that I ever signed!
[wp_campaign campaign_id='2022429′ merchant_id='1298091′ write_key='74d46d9915c7′]
10 Years of The Genetic Genealogist
I took my first test in 2003, but just a few years later I started the blog because I was frustrated with the lack of information available to genealogists. There was really only mtDNA and Y-DNA testing, and there were almost no resources available.
Subsequently starting the blog was one of the most important decisions I've ever made. Within the next year I was asked to speak at a local event, which led to more speaking, then to teaching, and then to writing. It all traces back to the blog, and I'm so thankful I made that decision!
As of today, my top 10 posts of the past 10 years are the following:
It's a wide mix of posts, ranging from the first few months of the blog in 2007 to 2013.
The Future of The Genetic Genealogist
Ten years later, I am still in love with genetic genealogy. I enjoy experimenting with and sharing ideas, and I enjoy writing, so I don't see any end in sight.
Thank you to everyone who reads TGG and shares their thoughts here as well!
I'm looking forward to 10 more years of blogging!