I posted a graphic online yesterday showing chromosome paintings for three generations, from a grandmother to her son to her grandson. I think these types of graphics are very interesting, but I shared this particular graphic because it – rather dramatically, I think – shows the loss of numerous African and Native American segments through just those three generations.
The grandmother has approximately 4% African DNA and 6% Native American DNA:

This 10% of non-European DNA, for example, quickly dwindles to almost non-existent in the grandchild, as shown in the images and tables below.
Since I've actually tested two of the grandmother's grandchildren, below are results for both.
Grandchild #1: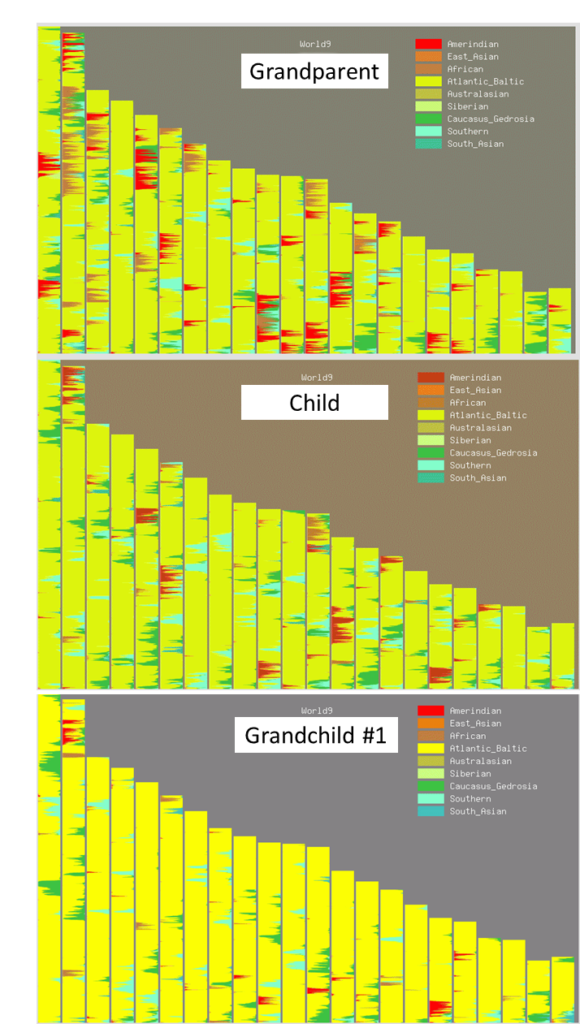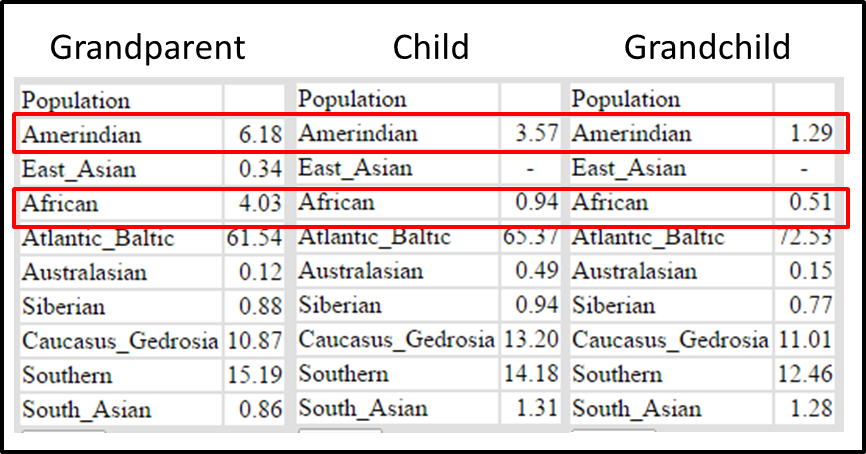 Grandchild #2: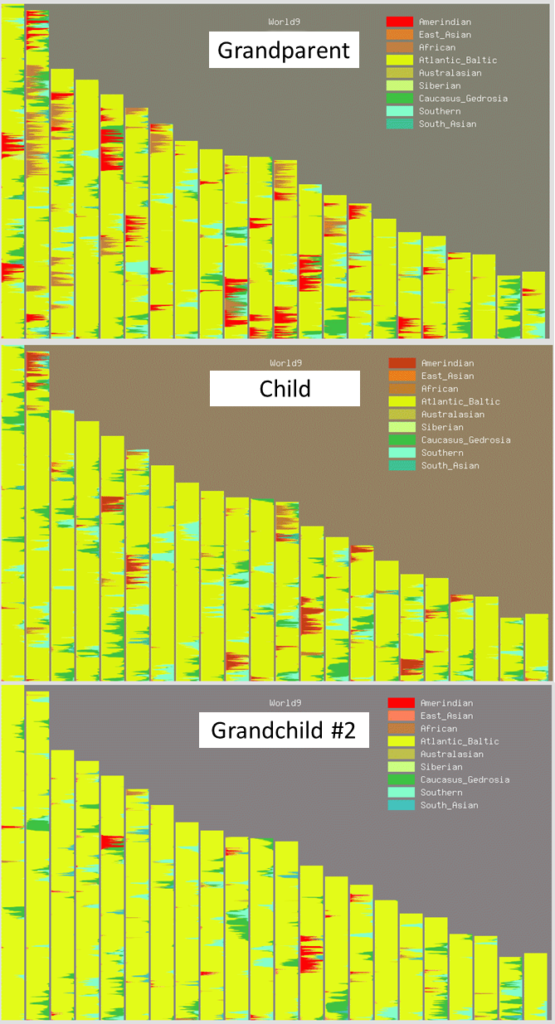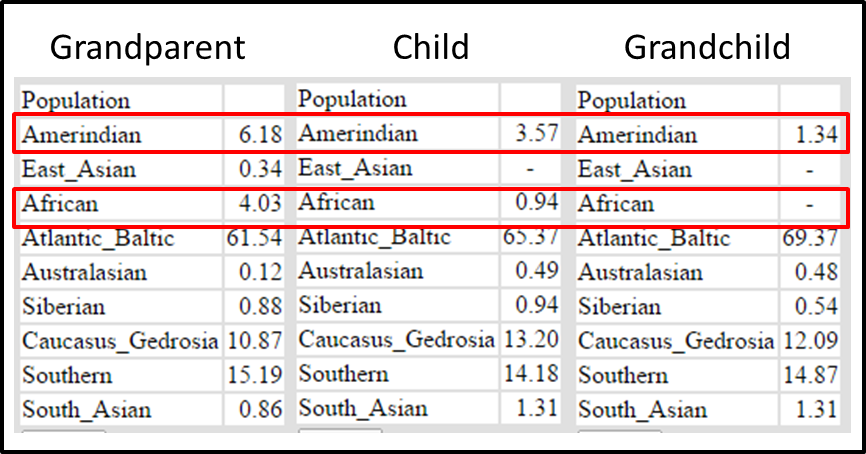 If I were reviewing the two grandchildren in Dodecad World9 (a GEDmatch admixture calculator) without having the previous two generations tested, it would be clear to me that there is true Native American ancestry. They both have one or two clear segments. However, I would be dubious of genetic African ancestry in Grandchild #1, and would conclude no genetic African ancestry in Grandchild #2.
And, with just one more generation, all evidence of these African and Native American segments, so prevalent in the first generation, could be completely missing.
Conclusions
I think there are numerous conclusions that can be gained from visualizations like this.
First, we must always be cautious with EVERY admixture analysis. There is no such thing as a solid, foolproof ethnicity estimate. I have some confidence in the analysis above because the results are consistent among different companies and calculators, and because I've tracked segments rather than relying only on percentages.
Second, lack of an ethnicity result is not evidence that the ethnicity is lacking from the genealogical heritage (see "Q&A: Everyone Has Two Family Trees – A Genealogical Tree and a Genetic Tree"). We carry a minuscule percentage of our recent ancestors' DNA, and as a result we miss so much of the rich genetic heritage from which we descend. This is also why judging our ethnicity estimate based on our known genealogy is so problematic.
Third, this is yet another reason why it is so vital to test the oldest generation! Although this exercise focuses on ethnicity, it applies just as equally to shared segments. Imagine those segments in the grandparent being segments shared with a second cousin, for example. By the grandchild's generation, they are almost not related to that second cousin!