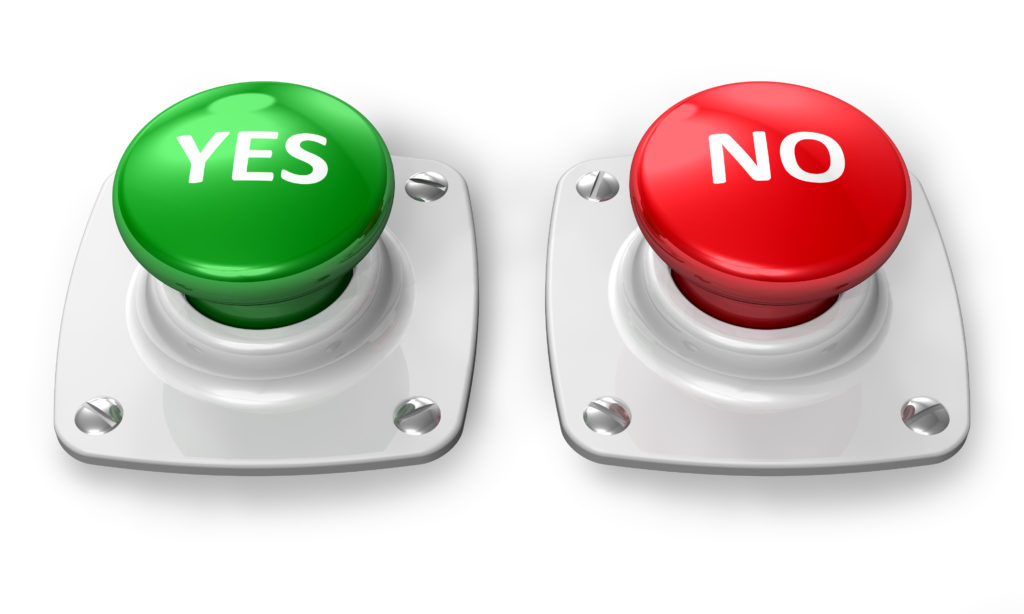 The answer is, of course, yes. A genealogist can refuse to use any evidence they don't want to use. There is no Evidence Police. The real question, therefore, is whether the research from a genealogist refusing to use DNA evidence can be considered complete and reliable IF AND ONLY IF that DNA evidence: (1) would have shed light on the question (to either support or refute the hypothesis); AND (2) could have been obtained.
The GPS and DNA Evidence
DNA evidence has been available to genealogists since 2000, although it has only reached what one might call a "critical mass" of awareness within the genealogical community in the past 5-10 years. As a result of the proliferation of DNA testing, a spotlight is currently aimed at DNA evidence, including when it should be used and how it should be used.
The Genealogical Proof Standard mandates reasonably exhaustive research, which most have interpreted to include DNA evidence. Indeed, many genealogical scholars and researchers have previously agreed that reasonably exhaustive research includes DNA when it is helpful and available (i.e., when it can shed light on a question, when there are willing test-takers, when it is ethical, and so on). In genealogical scholarship, peer-reviewers are likely to increasingly expect DNA evidence when it is helpful/available.
And even if you have issues with the GPS, which I know some do, you must still use some other gauge or standard for accumulating evidence and reaching a conclusion, and/or evaluating the conclusions of others. Even if it is an entirely personal standard in your own head. How does DNA fit into that gauge or standard? Should DNA evidence be utilized when it is helpful/available? If you read an article or blog post that doesn't use DNA, does your brain wonder why they didn't use DNA or whether DNA would have helped?
When should DNA evidence be required? Always when helpful/available? Never?
Genetic Exceptionalism – Good or Bad?
This issue immediately butts up against the issue of genetic exceptionalism.
What would you think if a researcher told you that they NEVER use ANY census record because census-takers were notoriously unreliable and the people providing the information were often guessing? Or a researcher tells you that they avoid birth certificates because 1-2% of fathers were incorrectly reported? How would you feel about their genealogical conclusions?
I've never run into anyone that refuses to use census or birth records, but I've run into many people who refuse to use DNA records.
Refusing to use DNA records because of the potential ELSI (ethical, legal, and social issues) involved – and not doing the same thing for all other types of records –  is genetic exceptionalism. Every record is capable of revealing misattributed parentage, for example. For the vast majority of people, a recorded family history is currently MUCH better at revealing a likelihood of disease than a DNA test.
Is genetic exceptionalism OK? Doesn't genetic exceptionalism beg for regulation? In other words, if DNA evidence is so concerning, shouldn't it be regulated? Considering how few legislators are scientists or have any scientific education, I rarely consider legislators to be a good source of scientific oversight.
But Enter Privacy Concerns
Let's ignore genetic exceptionalism for now, since it is arguably more of an outcome than an input into this conversation.
On the other hand, what if a genealogist has concerns about privacy that they believe trump the need for DNA evidence? Or they live in a country where genetic testing is possible but not favored? For example, what if a genealogist believes that the risk of discovering misattributed parentage is too high, and therefore they cannot in good conscience ask their relatives – much less strangers – to take a DNA test? Or believe that the genetic information will be misused?
Is this concern strong enough to negate the perception that DNA evidence might be required when helpful/available?
We Need to Discuss This
I don't know what any of the answers are. I use DNA evidence because I believe it is extremely powerful, and because I believe that people should know their genetic heritage. But I recognize that many disagree.
I do know, however, that we need to have these discussions as DNA evidence becomes more readily available. And, perhaps, as genetic privacy and protections are potentially under assault.
Postscript – PLEASE Read if you Want to Join the Conversation
Above I asked whether research from a genealogist refusing to use DNA evidence can be considered complete and reliable IF AND ONLY IF that DNA evidence: (1) would have shed light on the question (to either support or refute the hypothesis); AND (2) could have been obtained.
Comments here or on social media about DNA not helping in all situations or not requiring DNA in unethical situations or from people or places that don't want to provide DNA or don't allow DNA testing, are completely outside the scope of this conversation and therefore not helpful.