The Shared cM Project is a collaborative data collection and analysis project created to understand the ranges of shared centiMorgans associated with various known relationships. As of August 2017, total shared cM data for more than 25,000 known relationships has been provided. To add your data, the Submission Portal is HERE. I am always collecting data, and perhaps the next update with have 50,000 or 100,000 relationships!
This August 2017 update is the second update to the original data, released in May 2015, and includes many thousands of new submissions.
There is MUCH more about the project, including histograms and company breakdowns in the PDF download.
Figure 1. The Relationship Chart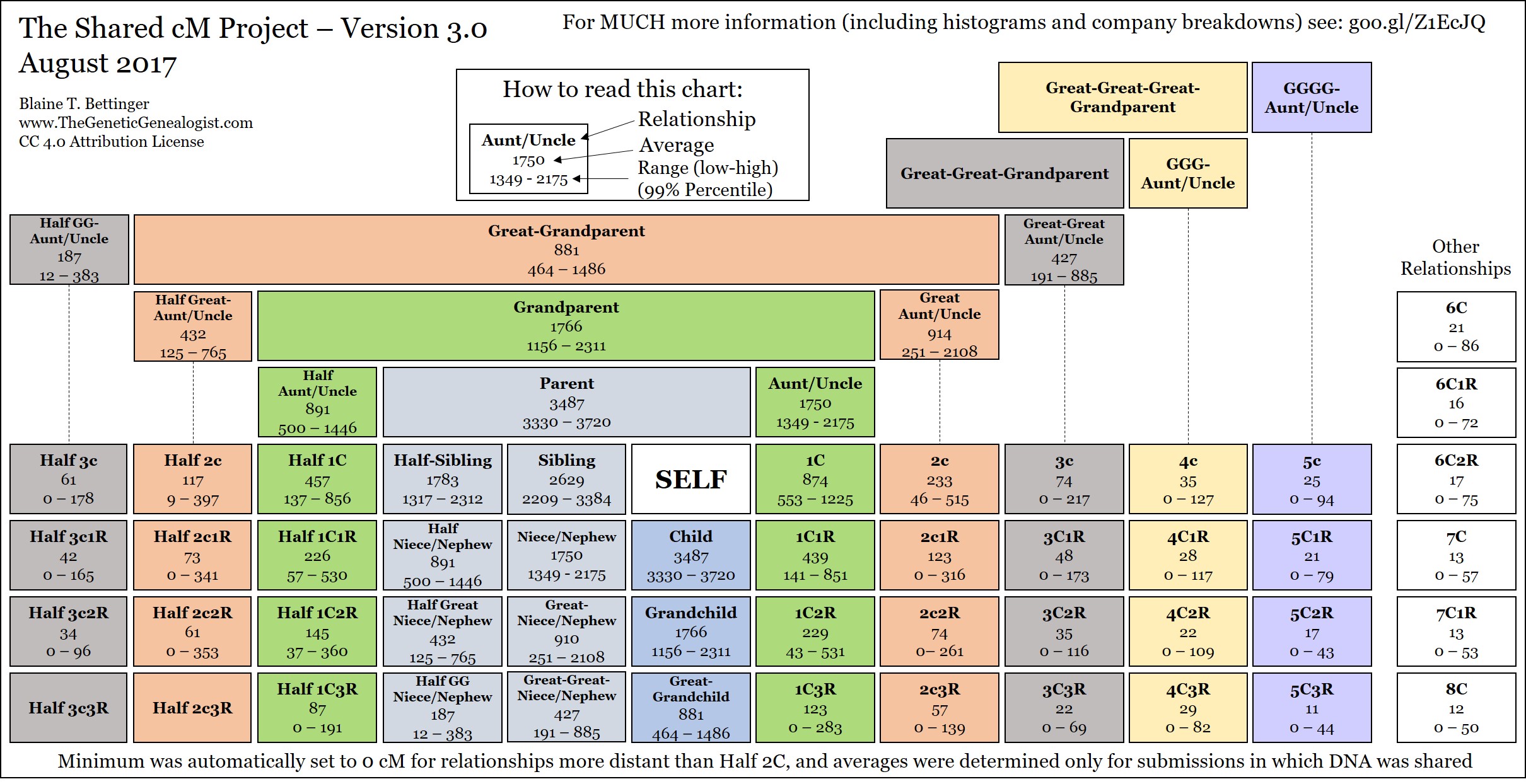 Table 1. The Cluster Chart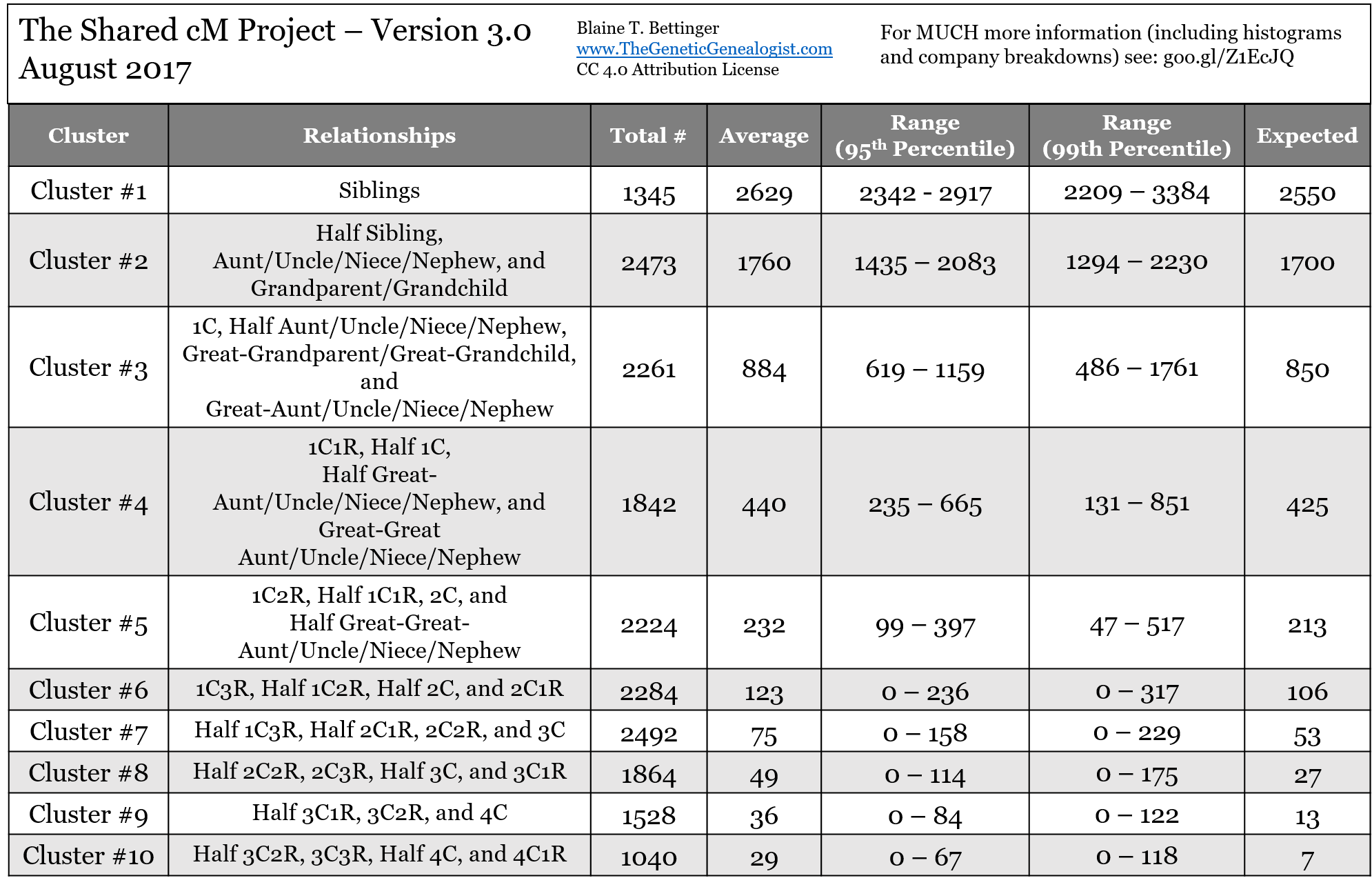 Sample Histogram from the Shared cM Project (all histograms available in the PDF download):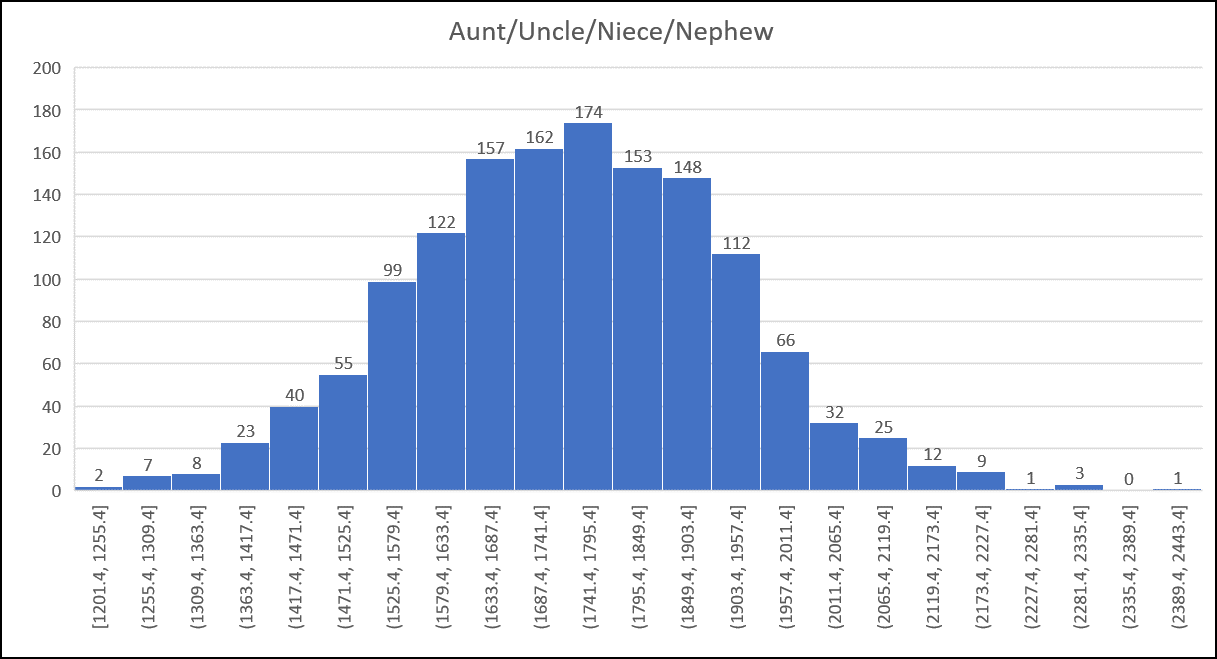 Sample of Table 3. Analysis of endogamy and company breakdown for 1C (all company breakdowns available in the PDF download):

Sample from Table 4: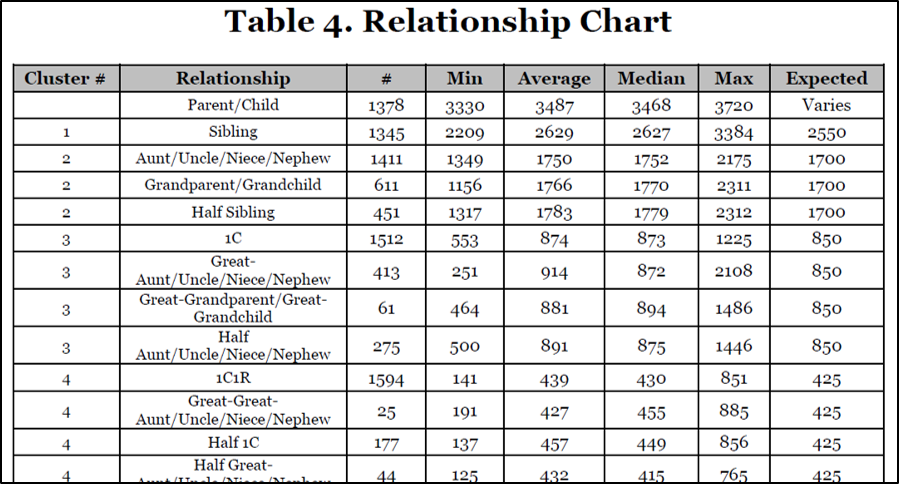 .