DNA is randomly inherited. As a result, a match that shares 100 cM DNA with a parent will likely NOT share exactly 50 cM with the parent's child; rather, there are a range of possibilities (100 cM, 50 cM, 0 cM, and everything in between, for example). On average it will be about 50%, but there is lots of room for variation.
Prompted by a great question in the Genetic Genealogy Tips & Techniques Facebook group, I used the "People who match one or both of 2 kits" tool at GEDmatch to look at the random inheritance pattern of DNA between my father and myself with regard to matches sharing about 35 cM (the examples here worked out great, but you can pick any size).
We can see the randomness of inheritance in this table. And we see a surprise (that I just discovered today with this exercise!) that reminds of the fact that matching DNA can come from BOTH parents!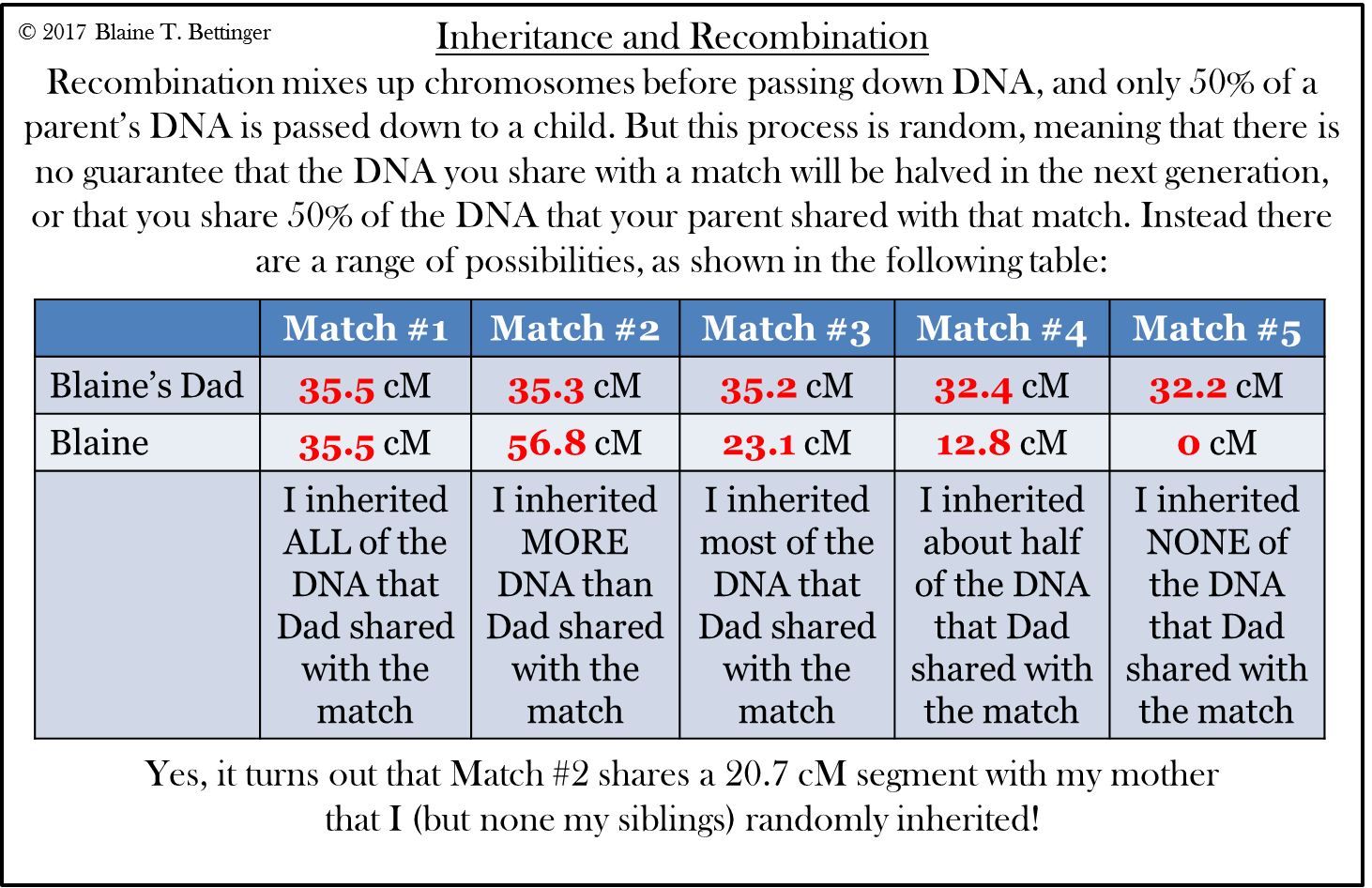 And if you're interested in even more detail, here's how my siblings inherited DNA from these same matches.