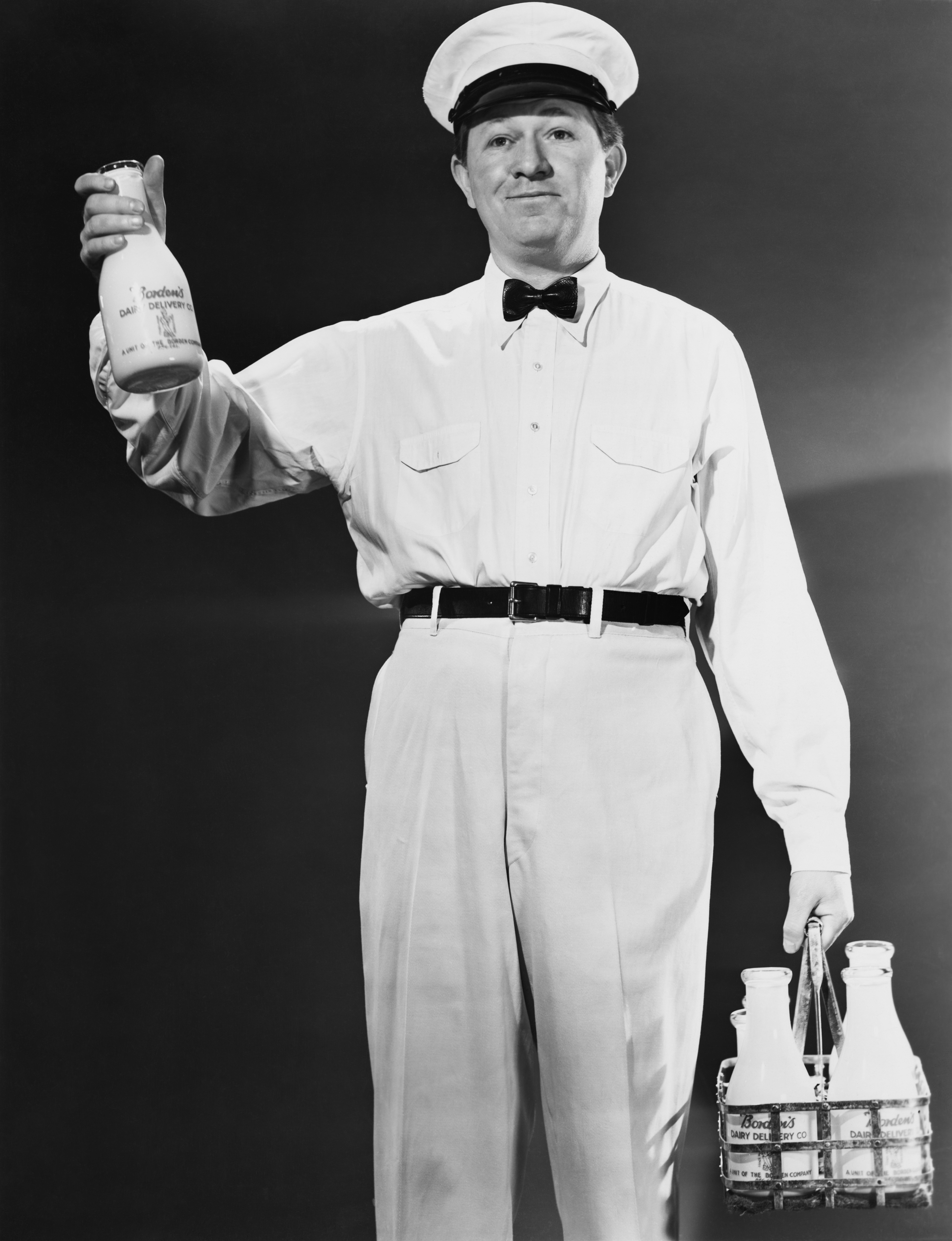 [WARNING: I discuss or imply violent acts by ancestors in this post, read at your own risk].
We've all heard it. Some of us have even made it. A joke or implication about an affair or dalliance that conceived a child, often referring to the milkman or a neighbor. It's usually directed to the biological mother, always ignoring or downplaying any act by the biological father, and is always consensual. The audience (whether in a Facebook forum or at a talk/seminar/webinar), seemingly always primed for the joke, laughs and the speaker moves on.
It's time for this joke or implication, whether blatant or implied, to die the ignoble death it deserves.
An Admission 
A few years ago during a lecture, I make a flippant remark about a misattributed parentage conception. It may have been as simple as raising my eyebrows at a key moment, or even a simple pause that implied meaning, I don't remember. After the talk, an audience member came up and called me out for being flippant about misattributed parentage conceptions. And the audience member was right, I had been flippant. I was wrong.
The person asserted that the majority of these conceptions were non-consensual violent acts. While there's no historical data to suggest or support a conclusion either way, the point is irrelevant. It is indisputable that a significant percentage of historical misattributed parentage conceptions were non-consensual. The modern-day statistics are abhorrent; there is ZERO question that there ARE multiple people in EVERY audience (again, either in person or online) that HAVE experienced non-consensual sexual acts. And that means this joke/implication must disappear.
The Reality
In 99% of cases we have NO IDEA which scenario will be the correct one (there is very rare documentation in some cases, such as a court case), only that there are many situations where it was non-consensual. Situations where we are positive it was consensual may not have been, and vice versa. We were not in the room, and it's entirely possible (likely?) that an individual may not have have reported or shared the story of a non-consensual act. Indeed, it's possible that an individual hid the truth due to self-preservation, embarrassment, or fear. Consider, for example, whether you've convinced yourself that a misattributed parentage conception was consensual only because you don't or can't consider the alternative. In almost every case, you simply cannot be as sure as you think you are.
We tend to either villainize our ancestors, or put them on pedestals. There doesn't seem to be a middle ground. However, our ancestor's lives were not that different than our own. They had complicated lives with their own difficult situations. Goodhearted love and desire was just as complicated in 1719, 1819, and 1919 as it is in 2019. And, unfortunately, there has always been non-consensual violent acts. It's entirely possible that the conception was the most rewarding experience of the parent's lives; it's also very possible that it was the absolute worst. And in that case, compassion dictates that we be thoughtful and caring.
There's a reason that people make this joke/implication; it's low-hanging fruit. The audience is just as guilty, as they readily respond to the joke/implication with laughter. In the years since I've stopped making the joke/implication, I find that audiences are almost expecting the joke; they giggle if misattributed parentage conception is even mentioned or implied.
The Result
We cannot change the past, we can only try to understand it. We must understand that misattributed parentage conceptions occurred as a result of both love and non-consensual violent acts. And if we can't decipher which it was, we must be understanding and thoughtful.
Additionally, because of the prevalence of non-consensual violent acts in modern society, we must be thoughtful of the living people around us.
It's as simple as this: as a speaker, don't make the joke/implication. As an audience member, don't laugh at the joke/implication.
The Postscripts
1. There are no genealogical police and you are free to use whatever terminology you want to use, or make any joke you want to make. But now you've been informed that there is baggage associated with the joke.
2. I tried to emphasize this in the post, but "speaker" can be anyone, including someone just leaving a comment on a blog post or FB thread. This applies to everyone, not just genealogy speakers.
3. This is not the first post on this subject. Another genealogist wrote a similar post some years ago, but that post is intentionally no longer found. I have not named the genealogist because I don't know if the genealogist wants to be named. I credit that genealogist for several of the themes in this post. Thank you.
.