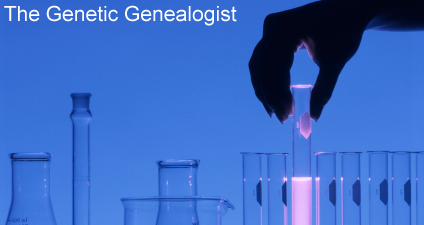 There is so much information about genetic genealogy in the news right now that I am having a hard time keeping up. That, of course, is good news. So here is a round-up of some of the best from the web:
"Seeking Columbus's Origins, With a Swab" is an article in today's New York Times (HT: Liz). Scientists and genetic genealogists hope to use Y-DNA to compare DNA that might be Columbus's to modern-day people with a related surname.
"Genetic Genealogy Mildly Hot" is a post by Hsien at Eye On DNA that explains why "family tree dna" was one of the top 100 searches at Google Trends yesterday. Got a guess?
In "60 Minutes on DNA: Deja Vu All Over Again", Megan Smolenyak looks at Sunday's 60 Minutes segment about genetic genealogy. It's a brilliant post, especially with the following sentence: