AncestryDNA today (12 September 2018) released updated ethnicity estimates for all customers. Everyone in the AncestryDNA database will see some change in their estimate.
This update represents one of the most significant refinements of AncestryDNA's ethnicity estimates. Both the reference populations and the ethnicity algorithm underwent significant development.
The size and makeup of the reference populations grew substantially, from ~3,000 reference samples to ~16,000 reference samples (many provided by test takers that consented to participating in AncestryDNA research). The update adds 17 new regions to the ethnicity analysis (from 363 to 380). Many more are needed in areas such as Asia and Africa, of course, but this is a great addition. As well, many regions were redefined or their names were changed to more accurately reflect the region.
In addition to changes in the reference populations, the method by which AncestryDNA calculates ethnicity changed significantly. The algorithm now uses stretches of DNA to perform the calculation instead of individual SNPs.
Here is my own update (click to enlarge), showing the previous estimate (left) and the current estimate (right):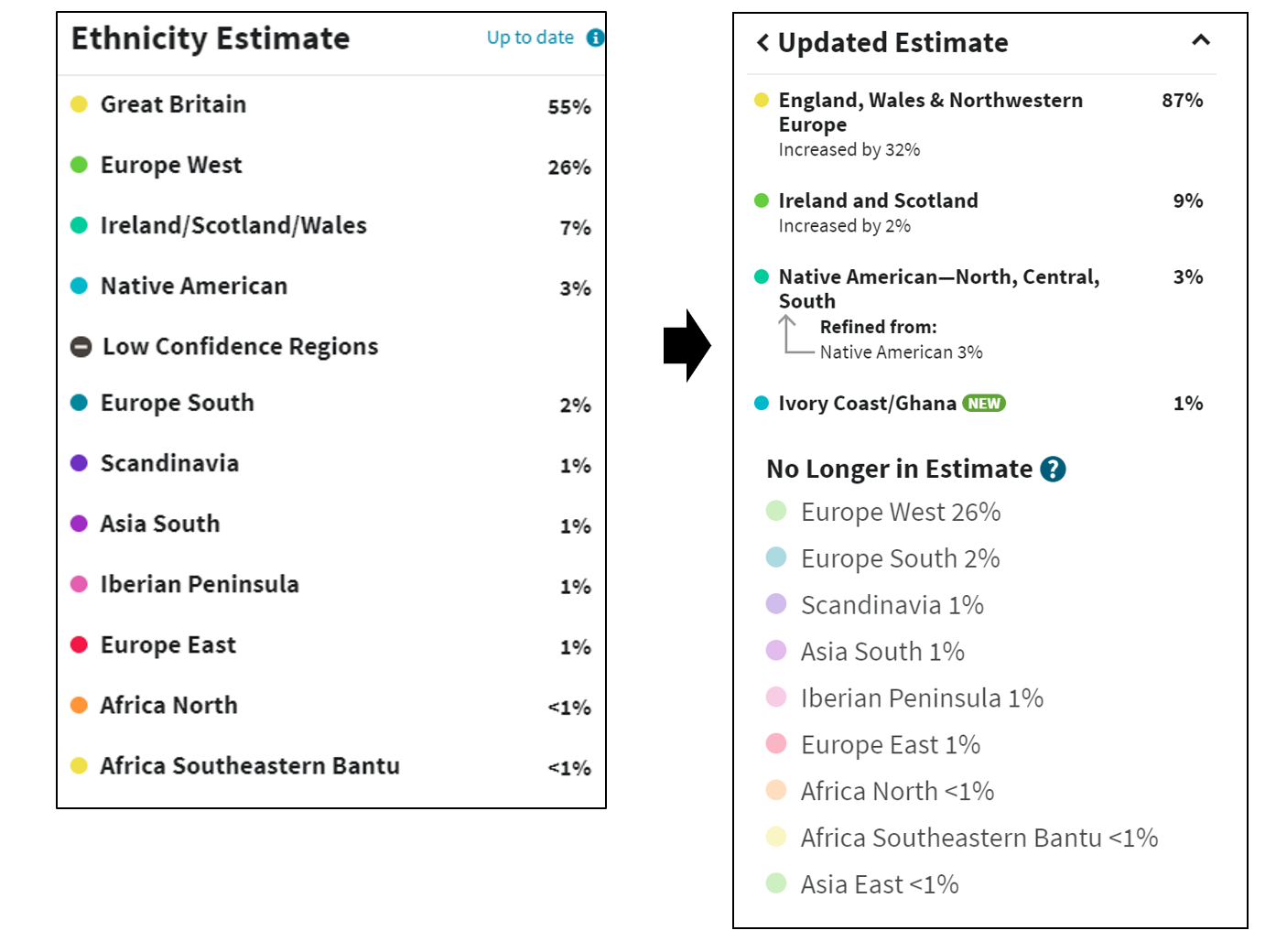 As you can see, my estimate changed significantly at first glance, although upon review the changes are very minor. For example, the region called "England, Wales & Northwestern Europe" with 87% really just combines "Great Britain" (55%) and Europe West (26%). My Native American ancestry remains 3%, and the name changed slightly. My African ancestry solidified at 1%.
And, most importantly, I lost a lot of "noise." Ethnicity estimates are notoriously noisy, and some algorithms are better than others at smoothing out that noise. This new algorithm appears to be much better at eliminating the noise. Many users are going to be disappointed to lose this noise. However, in all my presentations about ethnicity I emphasize the importance of questioning these small percentages and using multiple calculators/tests to investigate them.
Based on my knowledge of my family history (an incredibly imperfect way to evaluate ethnicity!), the changes I see in my updated ethnicity estimate all make sense.
Here is the evolution of my ethnicity estimate over the past 6 years (click to enlarge), showing the incredible changes that have occurred: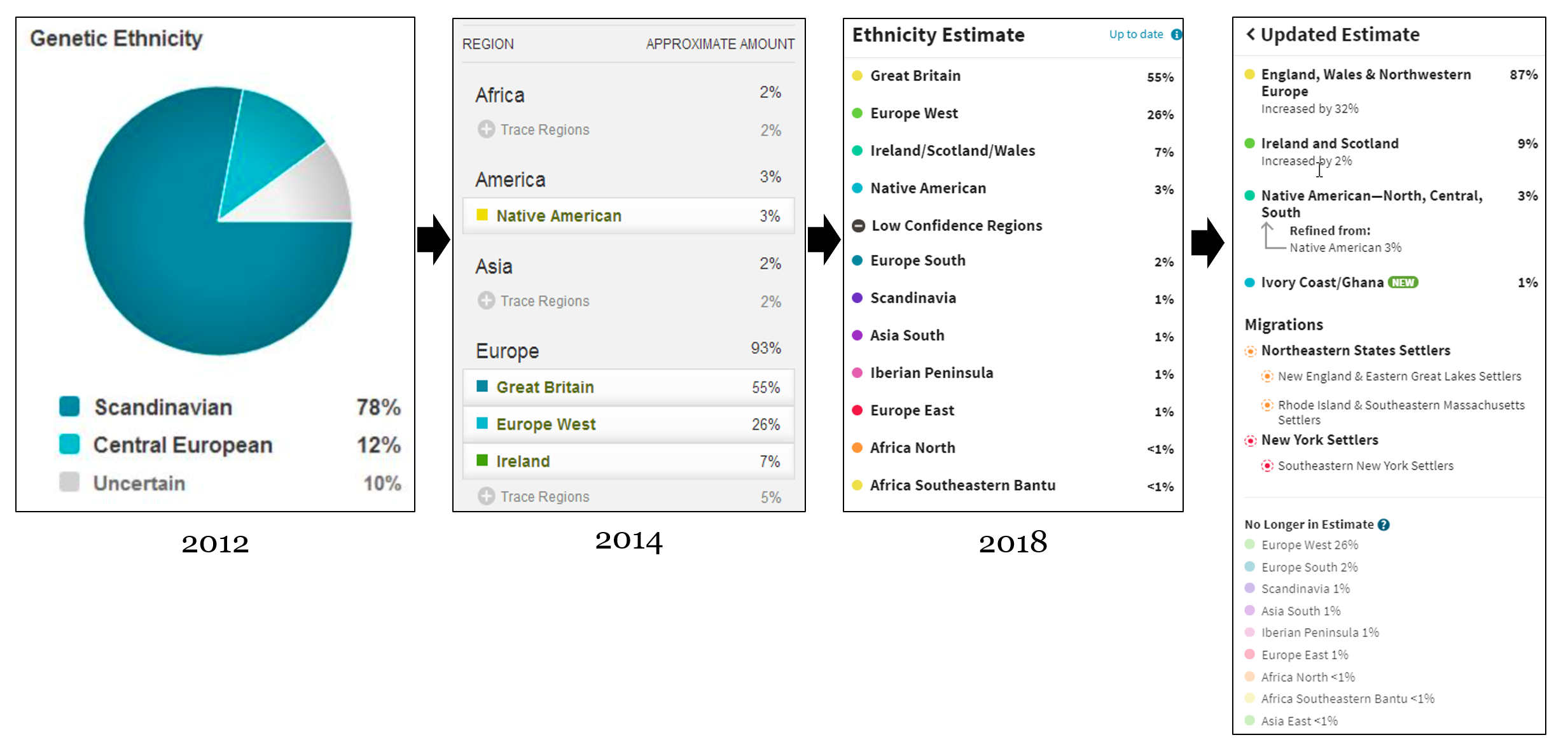 Your ethnicity estimate will continue to change over time, and that's a good thing. The worst thing that could happen is that there are no more changes. I've had many people tell me over the years that these ethnicity estimates will always be terrible and that we're stuck with what we have. I'm always amazed that genealogists (who in their own lifetimes have seen genealogy go through so many changes!) believe that the current state of DNA and ethnicity estimates is the final word or what we'll have 5, 10, or 20 years from now. These ethnicity estimates will continue to improve, and it is nearly impossible to predict where the field will go in the future.
Here is another example of an update:
In this example, several regions were lost, several regions were gained, and several regions were combined together and/or their names were changed.