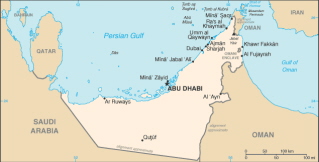 Commercially available genetic genealogy isn't just for Americans and Europeans anymore. Eastern Biotech & Life Sciences, centered in Dubai, recently sent me an email announcing their new venture into the field of genetic genealogy testing.
Although it wasn't apparent from the email that I received, Eastern Biotech & Life Sciences has partnered with Family Tree DNA to offer genetic genealogy testing. The following sentence comes from a press release at i-newswire: "Eastern Biotech & Life Sciences is proud to be associated with Family Tree DNA to create a database for the Middle Eastern population."
From the Email:
"Dubai: 09/12/2007-Eastern Biotech & Life Sciences is set to launch a new Wall Chart of DNA Ancestry services to the people of the Middle East to help them invent their deep ancestors from 150,000 years ago. The roots of this tree lie more than 100,000 years in the past, at a time when our hunter-gatherer ancestors were living in Africa. As the branches of the tree multiply, they record the history of our species and the dramatic stories of how pioneering groups of humans explored and populated our planet. The different journeys they made shaped the world we know today. ... Click to read more!