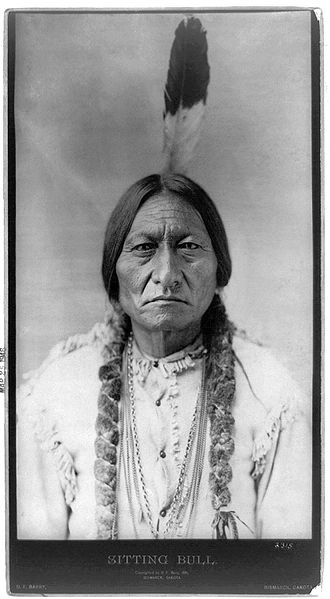 ScienceNews reports that researchers led by Eske Willerslev at the University of Copenhagen are attempting to sequence the genome of legendary Native American "Sitting Bull" (see "Genome of a Chief").
Earlier this year (2010), Eske Willersleve announced the successful sequencing of approximately 80% of the genome of "Inuk," a man from Greenland who left behind a few small fragments of bone and four hairs frozen in permafrost when he died about 4,000 years ago (see "Long-Locked Genome of Ancient Man Sequenced").  Using these ancient DNA sequencing techniques, Willersleve's group is analyzing DNA from other samples.
One of these samples is a lock of hair from Sitting Bull.
Sitting Bull (c. 1831 – Dec. 15, 1890) was a Hunkpapa Lokota Sioux born in South Dakota.  Sitting Bull played an important role in the June 25, 1876 Battle of the Little Bighorn, and later toured as a performer in Buffalo Bill's Wild West show. ... Click to read more!