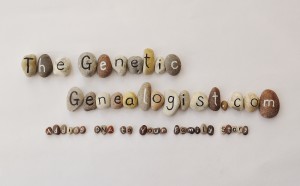 Inspired by other end-of-year posts by Denise Levenick, Judy Russell,Roberta Estes, and others, here are my Top Five Posts in 2014. This year was a turning point for genetic genealogy as it finally switched from a cottage industry to a widely accepted commercial enterprise. I can only imagine what 2015 will bring.
Here are the top 5 visited posts, ranked from highest to lowest:
1.  "A Review of AncestryDNA – Ancestry.com's New Autosomal DNA Test" – this post from 2012 has received more comments than perhaps any other post on the blog.
2. "What Else Can I Do With My DNA Test Results?" – an extensive list of both free and paid third-party options for your DNA test results.
3. "Unlocking the Genealogical Secrets of the X Chromosome" – year after year this post is always one of the most viewed from the blog. ... Click to read more!