I posted a graphic online yesterday showing chromosome paintings for three generations, from a grandmother to her son to her grandson. I think these types of graphics are very interesting, but I shared this particular graphic because it – rather dramatically, I think – shows the loss of numerous African and Native American segments through just those three generations.
The grandmother has approximately 4% African DNA and 6% Native American DNA:

This 10% of non-European DNA, for example, quickly dwindles to almost non-existent in the grandchild, as shown in the images and tables below.
Since I've actually tested two of the grandmother's grandchildren, below are results for both.
Grandchild #1: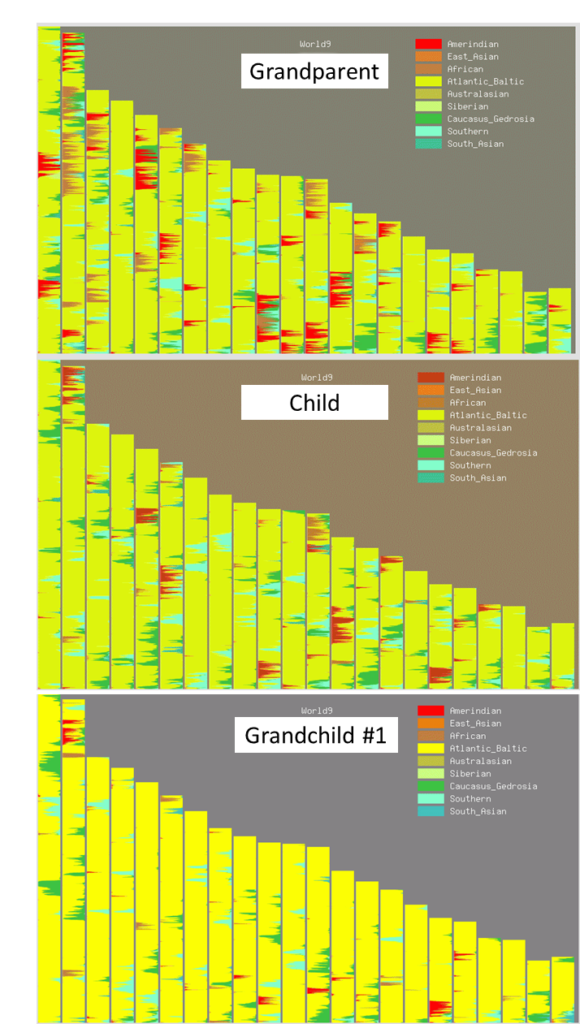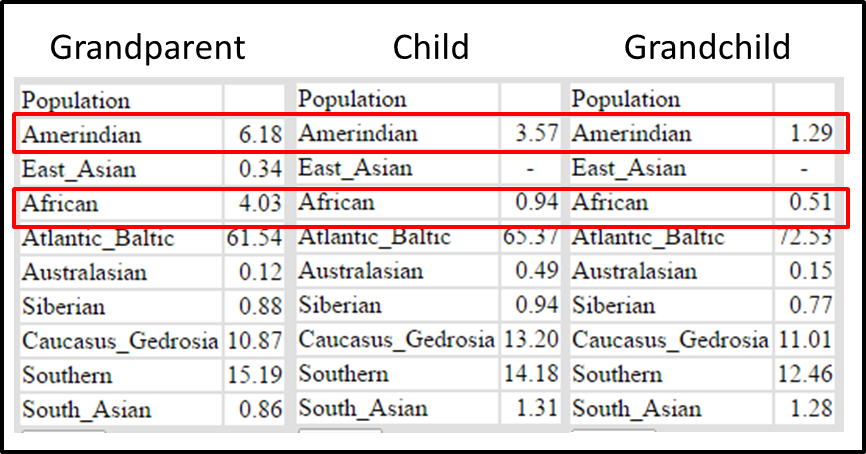 Grandchild #2: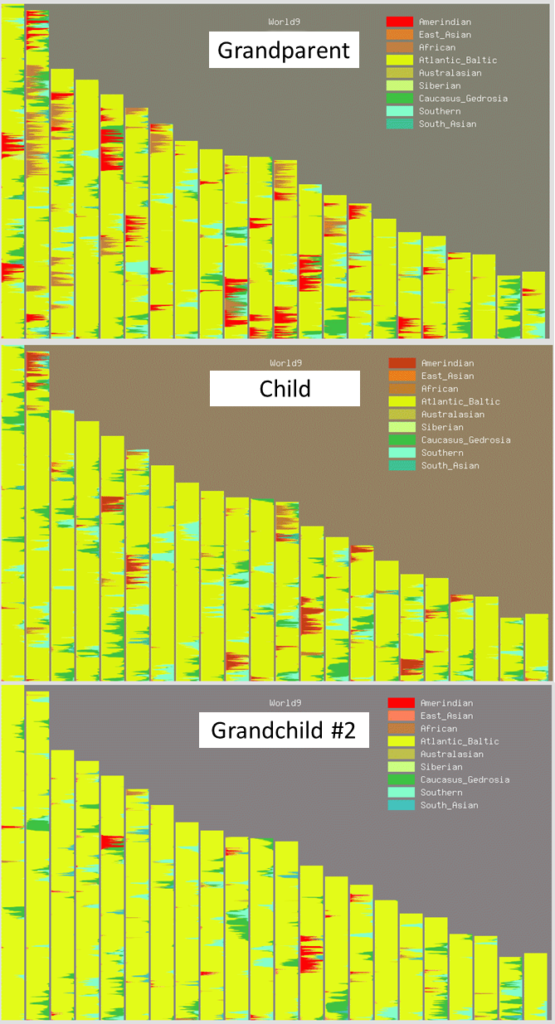 ... Click to read more!