I logged into my results at AncestryDNA today, and I had new fourth cousin match: Vivian Reese Wescott (ALL names in these screenshots are changed to protect privacy unless noted otherwise). This is a significant match to me, my 22nd closest match (not counting family members that I've tested). The relationship is estimated to be fourth cousin.

When I open up Vivian's profile, I can see that she's a new member, and likely hasn't seen her results yet (I check frequently, but she hasn't logged in since September 23rd). I also see that she doesn't have a tree associated with her profile: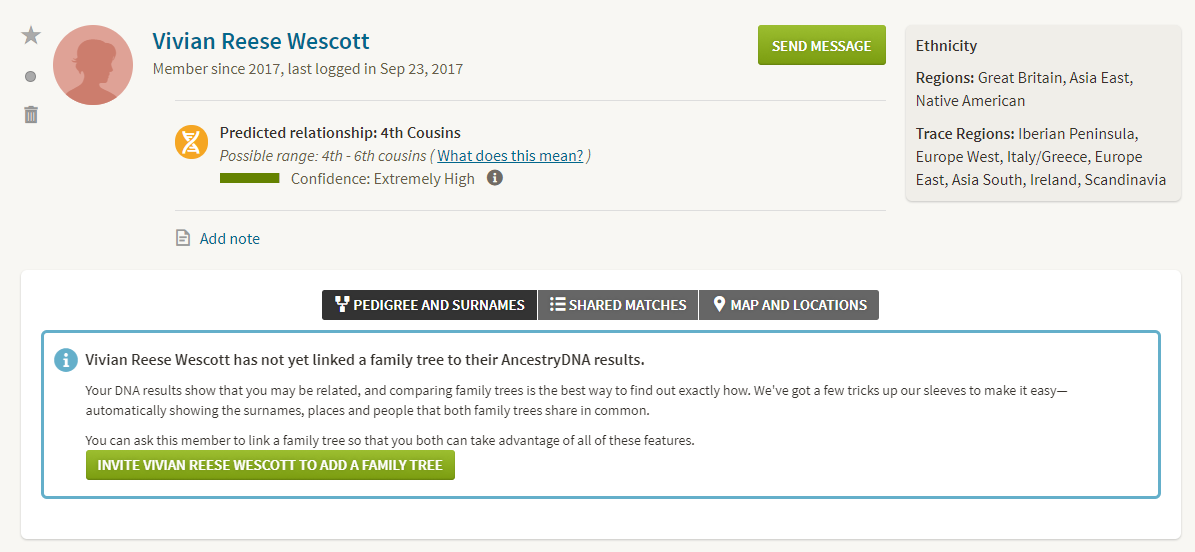 The first thing I would normally do is review her tree for clues as to our relationship.
Since I can't do that, I'll skip that step and now I'll look to see how much DNA we share in common: ... Click to read more!