I started The Genetic Genealogist on February 12, 2007 with my first post, "New estimates for the arrival of the earliest Native Americans." There were few educational resources for genetic genealogy back then, and all testing was Y-DNA and mtDNA. Although 23andMe would launch the first large-scale atDNA test a few months later in November of 2007 (see "23andMe Launches Their Personal Genome Service" announcing the $1,000 test), it would be a couple of years until they used the results for cousin matching. Today, almost 11 years later, there are 617 posts with more than 310,000 words.
Here's a screenshot from the blog in December 2007: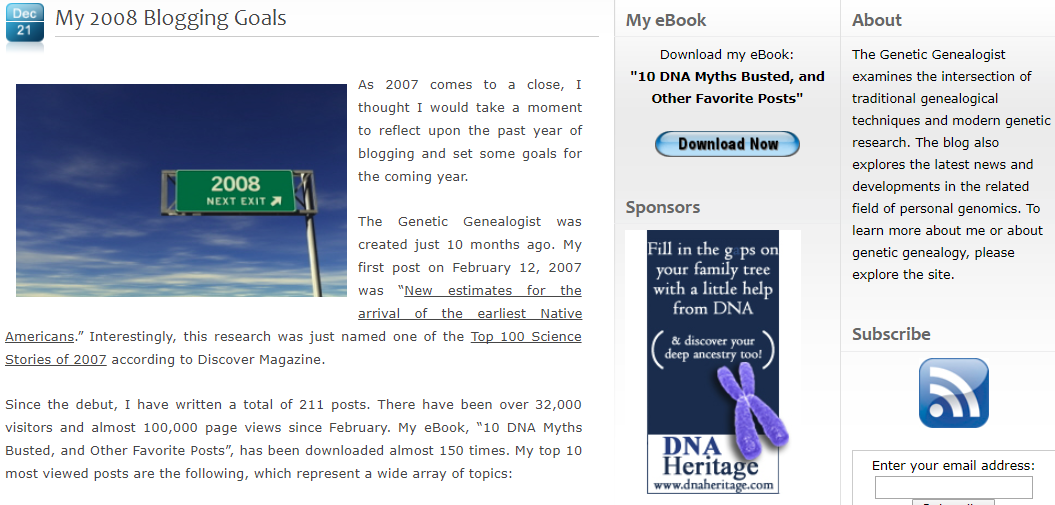 This year I posted about 30 times about a wide variety of topics. Here are the most popular posts in 2017: ... Click to read more!