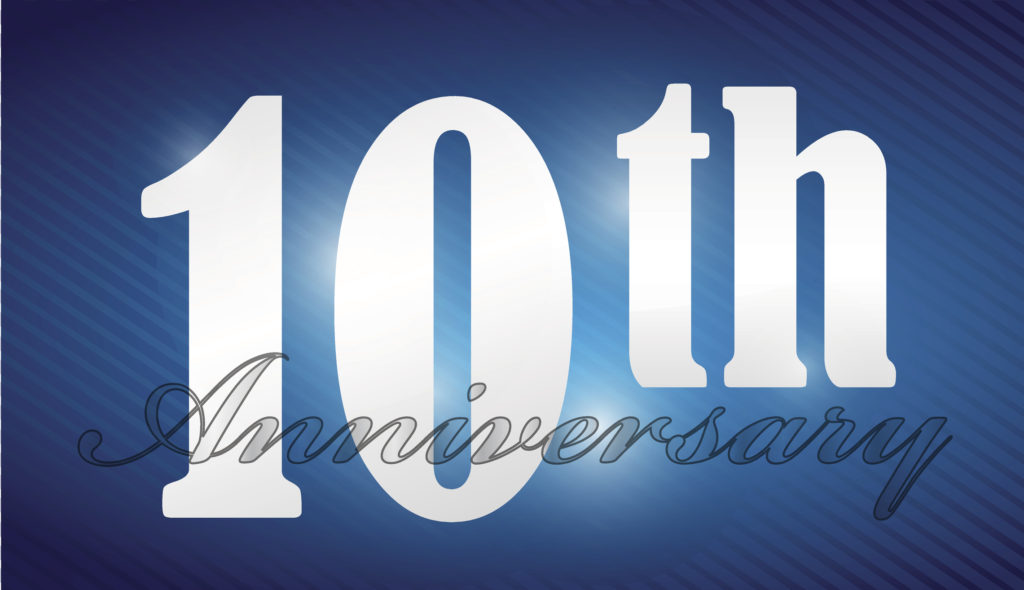 As of TODAY, The Genetic Genealogist is 10 years old!
Ten years ago today on February 12, 2007, I published my very first blog post, called "New estimates for the arrival of the earliest Native Americans." Ten years have flown by faster than I could have imagined, and yet my life is so different that it was back then!
Since that day in 2007, I've written 594 blog posts (that's about one a week), totaling a mind-blowing 289,319 words! See below for more stats and information about the first 10 years here at The Genetic Genealogist.
To thank my readers, including all of your incredible encouragement, comments, tweets, and emails, I'm hosting a sweepstakes for my 10th Blogiversary! I have one copy of each of my genetic genealogy books (including Genetic Genealogy in Practice co-authored with Debbie Parker Wayne). These are the very first copies of these books that I ever signed! ... Click to read more!